Most of today's small business owners understand that they'll need a website to capitalize on customers. However, these business owners usually have a rigid budget and attempt to create everything in-house or outsource to someone who doesn't fully understand the company's vision. It may seem easy to pick a premade theme or a plug-and-play site editor merely for the sake of throwing a website up. But this is a bad long-term strategy. Mistakes made early on can affect the business for years to come.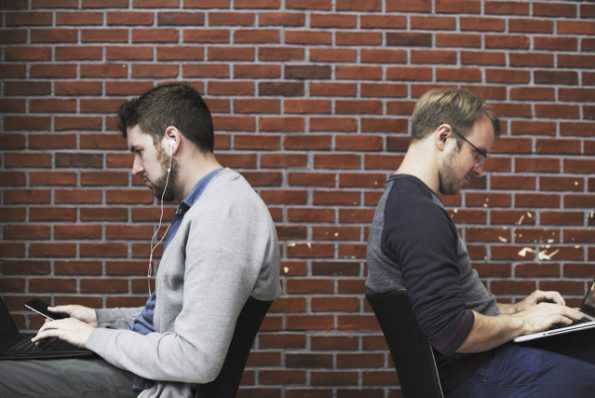 Image Pixabay
Here are five common website mistakes small business owners make that you should avoid:
Having The Wrong Hosting Plan
Choosing a website host to place your site seems simple enough. You browse your options, look at prices, and pick a hosting plan that works for you based on your budget and needs. But many businesses don't realize that they have to upgrade hosting plans as those needs change. After your site has been up and running for a while and you've gained some traction, you may want to consider switching up your current hosting situation.
There are a few things that could go wrong when you have the wrong hosting plan. For example, not all hosting is created equal, and some hosting plans could be the reason for slow site speeds––which affects overall performance. Site speed is one of Google's ranking factors, and they use this calculation to determine how useful the site is to a visitor. Other things that could go wrong are downtime, gaps in security, and not having enough space or resources.
Not Capturing Customer Information
In marketing, the power is in the list. For this reason, it's crucial that you capture your customer information. No matter how many advertising dollars you're spending to get your target audience to your website, it will prove futile if they leave without you collecting any type of information from them. This is because, statistically speaking, the chances of them returning on their own are slim. Your retargeting strategies can help win those customers back. Retargeting strategies might include a homepage opt-in form, cart abandonment emails, contest, or giveaway.
Ignoring Blogging Potential
Today's businesses need a blog to compete on several levels. First and foremost, blogging provides your customers with quality content that speaks volumes for your credibility and usefulness. Second, it has a major impact on your search engine results ranking. This means that overall, blogging is simply the best marketing tactic to help get your business more online visibility. To truly compete with similar businesses, a blog has to be included in your long-term strategy.
Using Solely Stock Photos
If you're not a publisher, stock photos should be an absolute last resort for your website. Hiring a professional photographer would be more more effective than filling your webpages with stock photos that look just like––well, stock photos. Stock photography may seem like the easy way out, especially when it comes to small budgets, however, the initial investment in photography will be well worth it in the long-run.
Sorting through stock photos, you'll quickly see how frustrating it can become trying to find an image that conveys your business message exactly how you envision it. For example, let's say you own a surfing goods company and want to illustrate the benefits of surfing to a niche target markets like parents with active children. It would be troublesome finding an image that shows a child taking surfing lessons. Most images that exist in that realm are already branded, or feel fake. Rather than throw up a stock photo, why not show off your actual logo-branded products in those images?
Custom photography is also a great opportunity to present originality. It guarantees that they'll never see the same photo on a competitor site, or even have the feeling that they've seen this before. Stock photos are used over and over again, but your photos are unique to your business and can only be found in one place.
Not Incorporating White Space
Your website design has a large effect on conversion and bounce rates. One of the biggest mistakes novice webmasters make is trying to cram as much information as possible onto a page. The truth is, white space is very important in creating an enjoyable web experience for your visitor. White––or negative––space provides a visual break and gives your business a chance to be as clear and concise as possible. Many consumers don't realize that white space in any environment, from a website landing page to a print ad, is key for processing information. Negative space also creates balance on the page from one object to the next.