Prototyping is that critical step between concept and mass production. Your product prototype is what will often be used to sell the product to retailers. It is also regularly used to promote your business to investors since it is easier to imagine consumer interest in the item you're currently holding. The lessons you learn from the prototype shape the processes you use to mass produce it. This is why it is essential to create prototypes and make sure that they're done right. Here are five common mistakes startups make in the prototyping stage.
Making It Overly Complicated
There are several reasons why an overly complicated prototype or first run product is a mistake. First, the more complex the structure, the harder it is to make. Secondly, the product prototype and your first production runs will cost more at the point when you're likely strapped for cash. Choose a design that is as simple as possible for your prototype so that you get a working prototype faster and can get a good quality product out at a reasonable price. Once you have the cash flow, you can design a more complex structure and experiment with extra features.
Over-Engineering
A related mistake is over-engineering. Someone may try to design multiple redundancies into the prototype when the goal is to get a prototype out there for testing. Prove that it fits the customer's needs and interfaces with third-party products before you worry about making it last ten years. Over-engineering may be due to a single, dedicated visionary or because you have too many people involved in the design, each adding requirements to the list of what it must be able to do or survive.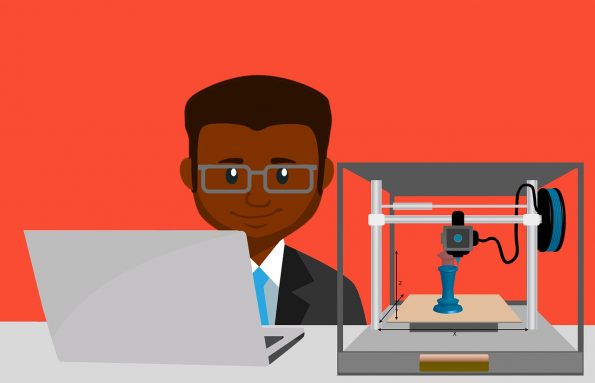 Using the Wrong Technology
This can happen to almost any product prototype. There are people who chose the wrong programming language and platform for their IT project. If they choose a programming language or platform, their end result may be too niche to work with clients who want a mature ecosystem behind any product they use. In manufacturing, this could take the form of using a cutting-edge manufacturing technology that adds to the cost and complexity of production when other manufacturing technologies could do it faster, cheaper and often better.
One example is the mistake of assuming you have to 3D print the prototype in plastic or metal in order to be cutting edge when it is the end product itself that matters to consumers. Instead of trying to 3D print metal, learn about laser cutting services, water jet cutting and other precision metalwork that can create your prototype as quickly as 3D printing.
Don't assume that conventional manufacturing methods can't come up with the design you need. Custom sheet metal fabricators like Rapid Direct can create complex folded structures and shaped indents if necessary. Furthermore, not all custom sheet metal fabricator companies limit themselves to mass production runs. Rapid Direct takes on both low-volume prototyping and high volume production, and you'll also benefit from the lower labor costs of working with a Chinese company. If you want to learn more, there's more information here about metal fabricators and the various ways they can help realize your vision.
Perfectionism
Your dream is like your baby. It feels like an extension of yourself. This is why we often demand a perfect product prototype that encapsulates our every desire, goal, and value. It might take the form of a high-tech product that is somehow supposed to be cheap and environmentally friendly, too. Or it may take the form of demanding incredibly tight tolerances in the prototype as if this will impress buyers and investors.
There are several problems with this. The first is that you're wasting time trying to create a perfect prototype when that energy should be invested elsewhere. The second mistake is that your definition of perfect may not line up with the customer's definition of perfect. The goal of prototyping is to get a minimum viable product or basic version of your design out for product testing with consumers. Then you can verify your design. You may find that they expect the product to look or perform differently. If you've only paid for an affordable prototype, then you have the time and money to revise your design and try again.
Failing to Test It
There are too many startups that either fail to test the product prototype or test it incorrectly. They may verify that the product is easy to assemble and works as expected, but they don't ask customers for their opinion. Or they may perform product testing with consumers but fail to run performance tests, ensuring that the product doesn't break or fail under normal operating conditions.
Conclusion
Mistakes made during prototyping cost time and money startups rarely have. Avoid the mistakes we've listed so you can get a good product to market as fast as possible.