Did you know that The Average Consumer Attention Span Is 8 Seconds? Probably, Yes. Digital Marketing is everywhere and its knowledge is vital in this age of digitisation. This is the reason why so many companies have dedicated teams handling their digital marketing.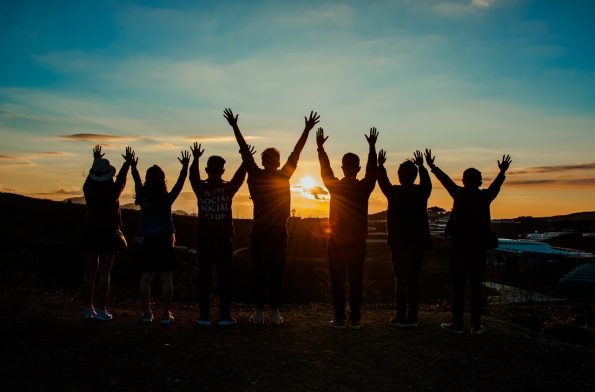 If you are the digital marketing manager of your company, then you would know all of the work that goes on behind developing and implementing the campaigns that change the market. As in most cases, it is very important to work together as a team to achieve goals and objectives.
If you are looking for ways to encourage teamwork and increase the productivity of your team, you will find a few ideas below.
Encourage Them To Keep Their Ears Open
When it comes to marketing, it is very important for the team to brainstorm constantly. You cannot always pull creativity out of thin air, but you can encourage something that fosters creative thinking. So, organise team meetings and talk to employees about their new ideas for the business.
While your team needs to constantly ideate, encourage them to listen. Ask them to listen carefully to your customers and gain insights from other team members in the brainstorming session.
Sports Activities
Encourage team bonding amongst your team by conducting team building events regularly. One way to do that is to play sports. This is something almost everybody enjoys and can be a great way of relieving stress.
You can have cricket matches once in a month or weekly if everyone is up for it. Encouraging activities outside of workspace is a great way to help team members build friendships.
Plan a team vacation to one of the popular destinations and let off some steam with various fun activities.
Resist the Urge to Pigeonhole
You should understand that all members of your marketing team have their own individual strengths. Some may be masters of SEO while others may excel in analyzing market trends. Having a pool of members skilled in different fields is great.  However, as the marketing manager, you need to resist the urge to assign a particular task to the same person each time.
When you do that, you are limiting the potential of your employees and are setting them up for a potential burnout. You should give employees assignments out of their comfort zone. This will provide them with the opportunity to participate more and foster ideas.
Promote Learning and Growth
If you want your team to be motivated, you have to encourage them to go to seminars and find inspiration. You have to promote learning and growth as core values of how you run your business. When employees are pushed to find inspiration, they will be able to spark new innovations and generate new ideas. You can also motivate your team members by simply giving them an industry-related podcast.
Talk About Your Own Failures
As the manager, you have probably experienced your own flops and failures to get to where you are today. It will be hard for you to talk about your downfall and may seem a little counterproductive. However, being open with your employees will help you bridge the communication gap and can remove embarrassment that the team members may feel when things don't go as planned. Sharing the mistakes you made will make you more relatable. It will empower your employees to learn from mistakes and move forward in life.
Conclusion
The marketing world is highly competitive and sometimes overwhelming. To achieve success in the industry, you have to constantly ideate new content or be left in the dust. Never forget that "Content is top dog and it will always be the king". So, the only way to beat the market with unstoppable trends is to have a dedicated content and marketing team, and it's all up to you to keep them inspired and motivated.