As we head into the next business cycle, for many business owners, this is when you start to pull out your thinking caps to figure out how to successfully take your business to the next level. This is a time for you to recharge and find ways to implement new strategies that could boost your company's performance. Reading the latest business books can give business owners a way to regroup and challenge themselves to evaluate their business infrastructure, motivations, and strategies. Here are 5 of the best business books that have been released in 2019: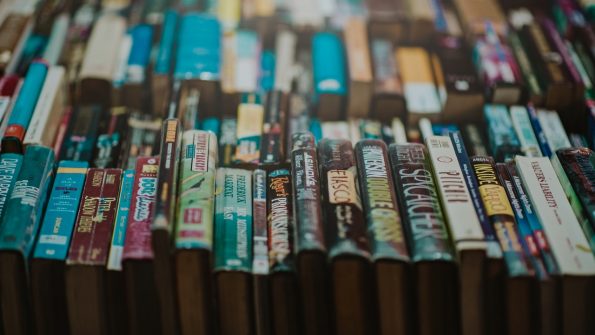 Loonshots: How to Nurture the Crazy Ideas That Win Wars, Cure Diseases, and Transform Industries by Safi Bahcall
Safi Bahcall is a physicist turned entrepreneur who wrote Loonshots to address a phenomenon happening in teams, large companies, and group work around the world. Bold ideas can launch a company's success and set them apart from their rivals, but this embrace for creativity and wild dreaming is also rejected by the same groups of people who were able to create their success with innovation. Why does this happen? Bahcall takes readers on a journey to examine this bipolar attitude towards these crazy and far-fetched ideas that can turn a company into a multi-million dollar business. For business owners who need an inspiring reminder to think outside-the-box, read Bahcall's Loonshots for refreshing insights, anecdotes, and practical takeaways.
Digital Minimalism: Choosing a Focused Life in a Noisy World by Cal Newport
In an age where it's a common sight to see crowds of people staring into their phones, Cal Newport's Digital Minimalism is a much-needed palate-cleanser to the media-saturated business world. How many times a day do business owners need to check their phones for messages, reply to emails, and make phone calls? Newport's new book takes a minimalist approach to technology as a way to remind us of the lives we had in our pre-iPhone days, remember what that was like? Digital Minimalism strips our technology-obsessed culture by providing a rebuttal to the argument that "more is really more." Instead, readers of the book will be encouraged to go on a technology fast to purge themselves of the excessive and get back to the core of what matters most to us.
The Surprising Science of Meetings: How You Can Lead Your Team to Peak Performance by Steven G. Rogelberg

When was the last time your team had a meeting that wasn't boring? Or one that didn't waste your time? Or one that actually ended on time? These are just a few of the common missteps many companies make when running a team meeting. Instead of wasting precious company time in meetings that drone on and on, Rogelberg encourages leaders to step up to the plate to conduct efficient and purposeful meetings. Armed with anecdotes and amusing statistics, Rogelberg will provide great takeaways that will help any company regroup its approach to productive team meetings.
Raise Your Game: High-Performance Secrets from the Best of the Best by Alan Stein Jr. with Jon Sternfeld
Basketball and football coaches have more to say to entrepreneurs than just "get your head in the game." Following the trend of fantastic coaches with great advice, Alan Stein Jr. and Jon Sternfeld are able to do more than just inspire you to go hard and not give up. Stein has been a performance coach to professional basketball players and is able to dictate to readers through Sternfeld's writing the very thought processes a high-performing athlete needs to walk through in order to win a high-stakes, high-reward game. Raise Your Game will inspire entrepreneurs to stay steady in their progress and check themselves as they develop their character and their companies.
Free to Focus: A Total Productivity System to Achieve More by Doing Less by Michael Hyatt
We all struggle with getting into the groove of things when it comes to having a productive workday. There are various tips and tricks to address the issue of focus and productivity, but Michael Hyatt's Free to Focus tackles this issue from the blindside. Hyatt chooses to address productivity as an issue with priorities instead of checking off the boxes on your to-do list. What do priorities have to do with productivity? Free to Focus examines the busybody lifestyle many seem to have: getting lots of tasks done, but not necessarily the right things. Hyatt helps readers put into perspective the things that matter most to them and their value system. Business owners who have overworked schedules will thank Hyatt for his wisdom.
In addition to the best business books, business owners need a lot of other resources to help their company succeed. When it comes to matters of financing, Opportunity Business Loans can help business owners find the right type of financing for their company. With just one application, business owners can connect to a large network with over a hundred different lenders. There's no doubt your company will find the perfect loan with Opportunity Business Loans.