A timesheet software records the time your employees spent on various tasks and projects in your organization. By tracking the efforts of your employees, an automated timesheet can offer several benefits to your organization. Your employees can record the effort they spent on specific tasks and different projects. Subsequently, managers or team heads in your organization can review to approve or reject the timesheet records. Eventually, the human resource team uses the timesheets that the managers forward for payroll processing.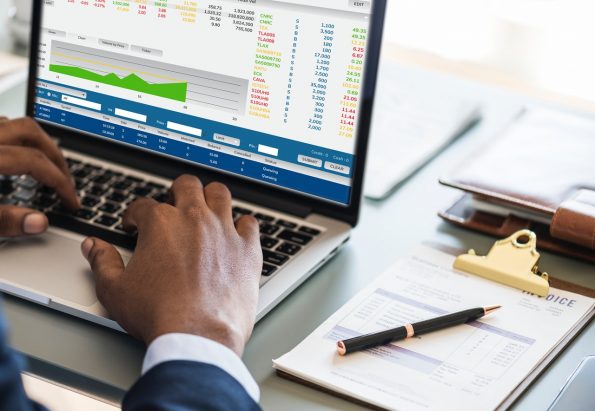 However, it does not stop there, and there are many other uses for the information that the timesheets records. Here are 5 Awesome Reasons You Should Use Timesheets software in your organization.
Optimize Your Payroll 
It can be somewhat challenging for any payroll team or department to accurately calculate all hours and ensure that every employee receives the right pays, deductions, and more. Once your payroll team uses the timesheet tool, the task is a lot easier for them, and they make fewer mistakes. They can automatically put all the calculations in the timesheet program.
Moreover, manually calculating the work hours of your employees will need the professional assistance of an accountant. Instead, you can depend on an efficient timesheet tool to simplify payroll. If you are a small business and appointing an experienced accountant is beyond your budget, consider an affordable timesheet tool. Once you use the software, you can effectively manage payroll.
What's more, as with the timesheet tool, you can recognize any errors immediately. You experience optimized payroll solutions, and hence, your staff members will ultimately realize that you are a dependable employer. As the loyalty of employees is a crucial factor for a successful business, it is essential that you ensure you pay your employees correctly and on time using timesheets software.
Improved Focus 
One of the great things about your employees being able to track their own time is that they get to see the complete picture of how effective they are. When employees see areas where productivity is less than others, they can focus better on their work. Your employees will know how much time they are spending on every task if they are lacking, and how they can better assign their time to be more productive.
With timesheet software, your employees stay informed about their progress in a specific task. Hence, employees can tell the managers that some projects can be a bit late so the managers can extend the project's deadline.
Enhanced Productivity 
For a reasonable monthly fee, a professional timesheet tool can effectively boost your employee productivity drastically. It is possibly one of the most significant reasons you should use this software to assist your business management.
Since you can supervise productivity in real-time, you will diminish the danger of overlooking tasks. Your employees can also manage their schedules more efficiently as they will have complete clarity on projects. Moreover, different platforms or software offer you task reminders and notifications that avert your employees from missing the tasks.
Better Workflow
Once you use a time management sheet, you can better understand everything about the internal workings of your business. As a business owner, it provides a good overview of the entire workflow. You will know about how exactly your employees are spending their time, and more.
This information is helpful for you when you need to streamline things, rearrange the different projects, assign tasks, and so on.
Accurate Client Billing 
Another problem that your business may be facing is client billing –  Billing your clients accurately and for the right hours put in at work. Without a timesheet or tracking software, this can be very difficult. For example, if your business bills your clients by the hour rather than by the performed project, using this timesheet tool will ensure that you charge the right amount to your clients.
Moreover, another great thing about the timesheet tool is that you experience a complete and accurate log at a single centralized place. It is hard for your team members to remember every minute detail, which is why you may get a rough estimation but not the precise details of every billable minute. But with a timesheet, you record every second spent on a job and undertake client billing accurately.
To sum up, the information you get from the timesheet software offers you a better insight to enhance workflow. Though the software allows you to analyze which employee is working efficiently, it also helps you know how much you should price for the next project based on the resource usage on a particular task.