We live in an age where fewer people are saving and more people are spending. A 2018 study found that 58% of Americans have less than $1,000 in their savings account. While there's no harm in spending money you've rightfully earned, the problem becomes when people are living beyond their means and going into debt to fund their lifestyle.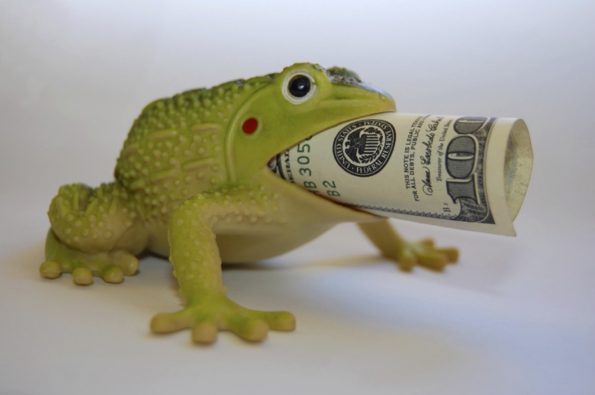 If you're ready to take charge of your financial health, there are many tips and tricks you can follow that will allow you to grow your savings. By saving just $84 a month, you can save $1,000 in a year.
Here are 4 simple tricks to reach this financial goal.
1. Make a Budget
Before you can start saving money, you must have a good idea of how much money you're bringing in versus how much is going on. Before you tackle your plan of saving $1,000 a year, figure out where you're spending your money and areas where you can cut costs. For example, maybe you eat out three days a week. By cutting back, you can effortlessly save money.
There are all sorts of resources like Get Out of Debt that provide in-depth knowledge about the ins and outs of budgeting. What's most important is that you're able to identify areas where you can cut costs so that you can set more money aside into a savings account.
When creating a budget be sure to:
Notate all forms of income
Write down all bills
Make note of debt payments
To get the most out of budgeting, it's important to keep your budget up-to-date. As your income increases or you pay off a credit card, you'll want to shift where you're spending money.
2. Increase Your Income
One of the simplest ways to save more money is to make more money! If you're like most people, you spend plenty of time each day on your phone or computer. What if you could use this time to make money?
In today's digital world, there are all sorts of ways to make money online. You can write website content or blogs for clients. You can also write product reviews, create video blogs, or sell items you no longer need. Side hustles are a quick and simple way to increase your monthly income.
Picking up a seasonal or part-time job is another option for making more money. you only need to put in a few hours each month in order to save the money needed to reach your $1,000 goal at the end of the year. With the extra money you make from a side hustle, you can pay off debt quicker while also have funds left over to put into a savings account.
Even if you're making just $50 extra each month, you're more than halfway to your goal of saving at least $84 a month.
3. Spend Less
Combined with making more money, spending less is another easy way to save at least $1,000 a year. These days there are all sorts of ways to cut costs without feeling like you're missing out. Do you like to eat dinner at your favorite restaurant at least once a week? Is going to the movies your favorite pastime in the colder months? No matter what you do for entertainment, find ways to do it while saving money.
Online you can search for deals and discounts so that you can enjoy your day-to-day activities without spending as much money. Discount sites such as Groupon offer all sorts of money saving offers for local events and even for traveling.
Other easy ways to save money include:
Using coupons
Bundling home entertainment services
Ask for a lower interest rate on a loan or credit card
Call insurance companies to lower monthly payments
All of these options will save you notable money each month, allowing you to set aside more money to put towards savings. Before you know it you'll be at the $1,000 mark!
4. Cut Unnecessary Costs
Are you still paying for magazine subscriptions you no longer use? Do you really need to have three different television streaming options? Chances are you have unnecessary costs that you pay for simply because the amount is small. We're creatures of habit and after paying for something for months, we tend to continue paying for it, even if we aren't using the product or service anymore.
To save money each month, cut services that you no longer use. This can save you up to hundreds of dollars a month, giving you more cash to set aside.
Conclusion
For many people, saving $1,000 in a year seems like an impossible goal. But, using these 4 tips you can easily save enough money to build up your savings account. As you better manage your finances, you can save thousands more each year.