The days of print ads and radio commercials are quickly getting left behind as digital marketing continues to take over. Thanks to the proliferation of the internet, it is now easier than ever to reach a global audience as well as specifically target to large numbers of individuals. That is why so many businesses are utilizing the digital marketing approach.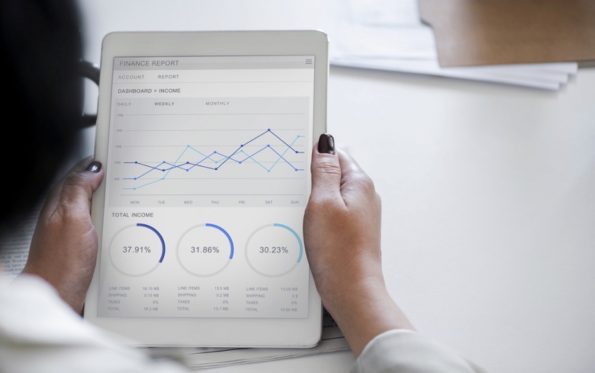 That being said, it appears that some industries are even more exceptionally well-suited for this new era than others. Read on, and we'll walk you through the 4 industries experiencing a digital marketing boom at the moment.
Healthcare
It seems that whenever people experience even the slightest hint of a sickness or other health-related issue, their first instinct is to look up their symptoms online. In fact, Google estimates that about 1% of all daily searches on their site are symptom-related (that's roughly 35 million people). And because everyone gets sick at some point in their lives, that means an essentially limitless client-base for healthcare businesses with a strong digital presence.
If you run a healthcare company, you should look to partner with a digital marketing team who specializes in healthcare marketing, such as www.obi1media.com, because you want a company with a thorough understanding of your industry and clientele. You should choose a marketing partner who utilizes SEO, Google Adwords, and Facebook Ads.
Food
The digital food industry has taken off like nothing else. From online recipes to how-to videos to popular Instagram accounts, food is literally everywhere in the digital world.
The food industry has made great strides online thanks to its use of influencer culture. Some influencers have millions of followers and whenever they share a photo of themselves at a new restaurant or drinking the latest artisanal water, people notice. The coffee giant Starbucks used Instagram to great effect when it introduced its limited Unicorn Frappuccino which became a viral sensation.
How-to cooking videos have also done incredibly well, especially on social media sites like Facebook. This is thanks to the fact that cooking videos don't require any audio, so people scrolling through their Facebook feed at work can watch without creating a disturbance.
Nutrition and Fitness
Fitness and health clubs earn over $80 billion in revenue every year. This is mainly due to excellent marketing practices.
Fitness companies have taken advantage of the internet's visual outlets much like the food industry has. It is easy to see why an industry which advertises attractive and fit individuals does so well on sites like Instagram, Facebook, and Twitter. Also, by utilizing how-to videos and exercise guides, they can create engaging content and turn readers into customers.
Plus, our expanding health food culture and continuous stream of nutrition studies keeps curious eaters constantly checking out nutrition blogs for the latest information.
Retail
It is expected that by 2020, global retail sales will reach an estimated $28 trillion. This exploding industry has become dominated by companies like Amazon and Alibaba thanks to their aggressive marketing tactics. Amazon's website is so effective because of features like 1-click purchasing and their apt ability to suggest products you might be interested in.
Many retailers have also come to rely heavily on email marketing. Newsletters via email are effective ways to build brand awareness and get clients to visit your website.
Facebook Pixel is another extremely effective way to increase conversion. This feature from Facebook helps you to see who visits your website via your Facebook ads and then allows you to market to that person with more specifically targeted ads.
Digital Marketing for Your Business
Whether you run a business in one of these four industries or you're in an entirely different one, digital marketing is paramount to brand awareness and conversion. The marketing strategies above have been proven to work, so try some out and see which ones work best for you.