In the current digital climate, people can communicate with associates across the globe by the click of a button. However, nothing beats a face to face meeting where you can get up close and personal with clients, partners and other key stakeholders. As such, business travel continues to prevail, but for busy professional, it can become something of nuisance. With that in mind, here are four fantastic travel hacks for business flyers.
Book an apartment
Hotels are great, however, if you're looking for a more homely feel during your trip, booking a holiday apartment is a great idea.
For starters, they're often cheaper than hotels and you'll benefit from more diverse facilities and additional space.
As well as this, you'll have home comforts like a kitchen where you can prep some healthy snacks to keep your energy levels boosted.
So if you're looking for a cost-effective accommodation option, browse holiday apartments on Airbnb.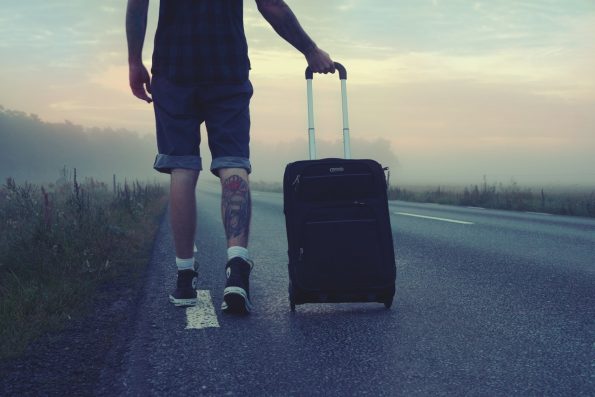 Protect your clothes
When you're travelling for business rather than pleasure, looking the part really is essential. However, with your clothes crammed into a suitcase, it's easier said than done. So here are few ways you can protect them.
If you're packing shirts, placing belts in the collars will keep them looking crisp. For shoes, you can put each one in a shower cap to prevent them from dirtying your other belongings.
And who could forget the old, roll, don't fold hack? – it'll minimize the creases in your clothes and maximize your luggage space.
However, for items that aren't so roll friendly such as your suit jacket, you should use plastic dry cleaning bags – they reduce the friction which causes creases.
Beat the queues
If you travel regularly, chances are you're a pro at passing through security, but what about those less experienced travellers holding up the queues?
Well, it's widely believed that people naturally veer towards the direction of their dominant hand, so the left queue tends to be the shortest. Also, you should look at who's in each queue and avoid the ones with children and elderly folks, in favour of those where other professionals are present.
However, if you don't want to leave things down to chance, most airports have a fast-track security queue.
If you're not sure if your local hub offers this, head online to find out and book.
Plan your airport route
Planning your route to the airport will save you a lot of time and a lot of stress.
So if you're using public transport, it's worth booking your tickets in advance and signing up for real time updates, in case there are any delays.
Alternatively, if you're driving, you should use sat nav  and book airport parking on SkyParkSecure.com – it has deals for Newcastle, Manchester and other major UK airports.
You should also plan your route from your arrival airport to your accommodation, so you can get there quickly to rest up for your business meetings.
With these four fantastic hacks to hand, you'll be able to enjoy business travel with your sanity intact.
What are your favourite travel hacks? Please share them in the comments section.