In recent years, video marketing has become the most effective way of promoting products and services on digital platforms. It will not be incorrect to say that it is now both the customer's and businesses' favorite, and different stats back this up. According to a report, every four out of five Twitter users watch video content appears on their feed. Moreover, every day on YouTube, People watch over 500 million hours of content. Yes, that is a lot! When it comes to businesses, 63% of them have already started video marketing campaigns, and more than 82% of them say it has become a vital part of their business strategy. However, this is not all. Video does it all, and there is so much more to learn about this from the business point of view. To find out what are we talking about, continue reading!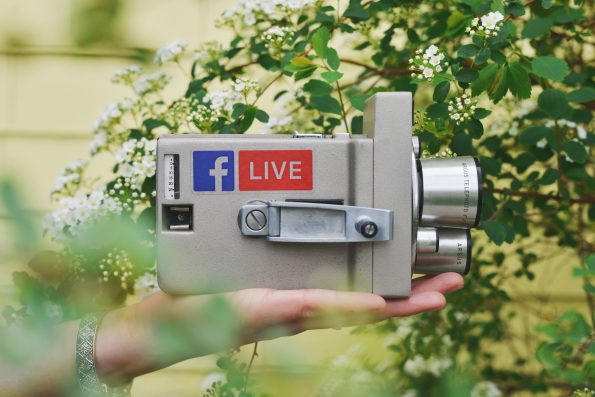 Boosts Conversion and sales
First thing first, Video is an extremely sought-after marketing strategy for increasing conversions. According to a report, over 87% of marketers are using video for running content marketing campaigns, but only 25% are using personalized video in their email marketing campaigns. Since email is the top marketing method for reaching consumers, businesses have incorporated personalized video to up their marketing game, and indeed it has proven to be effective for them. It is considered as effective marketing for boosting conversion because customers don't have to spend time reading the content. Moreover, video leads directly to sales, and the stats show that nearly 74% of customers who watched a video about a product have bought it.
It Shows Great ROI
More than 83% of businesses have stated that after they have started their video marketing campaigns, they have experienced a good return on their investments. Even though this marketing technique is not easy to implement and cheapest, it definitely pays off big time. Further, there are so many online video editing tools such as BlueRush that allow you to create personalized videos, and they are getting better and becoming more affordable day by day.
Video Build Customer's Trust
It will be safe to say that that foundation of conversion and sales is trust, and building customers' trust should be the main goal of every business. The whole idea of content marketing, especially video content, is to build trust and create lasting relationships with customers. Video content is the best strategy for improving engagement and igniting emotions. In this regard, YouTubers are now the most powerful social media personalities, and many brands are promoting their products through them. It is because customers already trust their favorite social stars, which makes them buy the product without any second thought.
Google Loves Video
It has been estimated that visitors spend more time on websites that have video content on them. Thus, this builds trust, and a search engine like Google considers that the website and its content is good. According to Moovly, your site is 53 times more likely to show up Google if it has video content on it. Also, Google favors long-form content, videos are no exception, and the higher the quality and lengthier the better. According to Oberlo stats, the average user spends 88% longer on a website with a video, this is the reason why brands and e-commerce businesses are allocating more budget to their video marketing strategies. E-commerce video ads can lead to better engagement and conversions if appropriately crafted. Since Google is the owner of YouTube now, businesses that have embedded video in their sites have experienced a significant increase in their search engine ranking.