No matter how good the product or service that you offer may be, your startup venture is never going to prove successful if you don't find a way to market it. More to the point, in today's climate, you are never going to garner any success for your business if you don't resolve to market it online. 99% of your potential customers will use the Internet, so taking your startup advertising campaigns online is a must.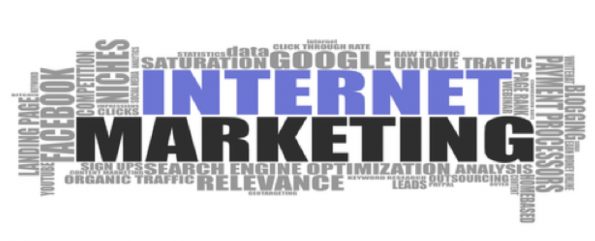 To find three top tips on how you can market your way to success via the wonders of the web, make sure to read on.
Make sure everything that you do builds your brand
Your startup's brand is what is going to help it stand out in its market and ultimately attract custom. Everything that you do online, then, must be centered and focused around your brand — even if one thing seems out of place, your reputation could be shattered.
From the moment you jump online and embrace all things digital marketing, you have to work towards building your brand. Even during the process of domain registration, for instance, you have to try to come up with a domain name that is going to encapsulate who your business is and what it does. This will help you to avoid confusing your customers – something you have to avoid at all costs.
Never stop growing your lead list
Even if you one day find yourself enjoying the success that you set out to find when you decided to embrace digital marketing, you shouldn't stop growing your lead list. Quite simply, the bigger your startup advertising lead list, the bigger your potential for profit.
To grow your lead list, you might want to consider:
Offering new-customer incentives all year round.
Organizing competitions and contests.
Running
The golden rule when it comes to generating and building your lead list is to ensure that you capture email addresses. No matter what avenue you take in this instance, then, make sure that you manage to bag yourself a few emails that you can then get in touch with at a later date.
Show yourself to be an industry expert
Showing yourself to an expert about your industry in the content that you upload to the Internet will benefit you massively. For one, it will help you to extend your brand's reach. As well as that, it will grant you easier access to the web's top social influencers.
It's important to note, however, that being an industry expert yourself is of no use whatsoever in this instance if you cannot intuitively convey your authority. If you're not particularly skilled at copywriting, then, then it might be a good idea for you to employ the services of someone who is. By working closely with this kind of professional, you will be able to say everything you need to say about your industry, only you will be able to do so in a way that is going to engage your reading audience.
Startup advertising campaigns are critical to building your personal and business credibility within your industry, and with potential investors.