As a small business owner, you know that it takes money to make money—and unfortunately, sometimes it takes more money than you'd think. From paying your employees to managing your utility bill, there are a lot of small business expenses that can quickly eat away at your take-home revenue if you're not being proactive about it.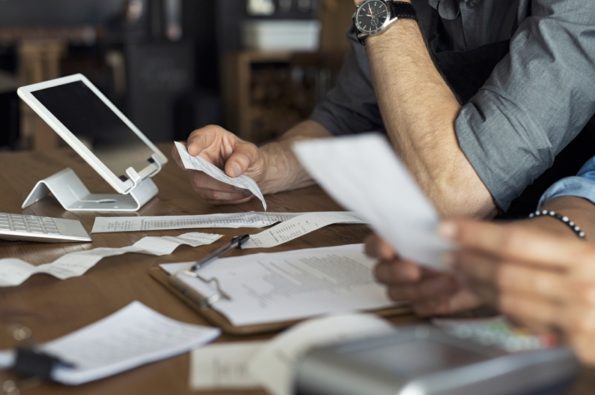 If you're not sure how to evaluate your small business expenses or optimize them, look no further. In this article, we're going to call out those expenses that tend to add up quickly and give you tips to help you regain financial control of your small business.
1) Commercial rent + utilities
For most small businesses, rent and utility costs are some of the biggest expenses they incur, and there aren't a ton of options to work around it. However, depending on the type of business you run, you may be able to shift how you work so that you don't have to spend as much money on keeping your doors open and your lights on.
Option 1: Go remote
The most cost-effective way to limit your rent and utility expenses is to transition your work to be completely remote. This strategy works really well for companies that lean on technology to complete their work, such as a digital marketing agency. By allowing your team to work from home, you can reduce your office leasing costs or even eliminate the cost altogether if you choose to work remote as well.
Option 2: Find a balance
If you can't go completely remote, you may want to try to find a balance between in-office and remote work. This way, you could lease a smaller space or limit your hours so you don't have to spend so much on your utilities. If you're a retail shop, think about opening an eCommerce store to sell your goods rather than having to pay for a shop manager, retail space, etc.
2) Office supply costs
Another expense that always seems to add up quicker than you even realize are your office supply expenses. It seems like pens, paper, and printing should just cost a few dollars here and a few dollars there, but before you know it, your revenue is going toward keeping things in motion rather than toward business growth or take-home profits. It's a great way to curb small business expenses.
Option 1: Go paperless
Your first option to reduce office costs is to go totally paperless and minimalist with your supplies. Again, this is an easy transition for companies with a tech foundation, but can be harder for those that need a paper trail like medical offices or financial businesses.
Option 2: Get smart about supplies
If office supply costs are a necessary evil to keep your business up and running, you're going to want to start being more strategic about the items you buy. Knowing the difference between toner vs. ink or fluorescent lights vs. energy-saving LED lights could end up saving you a pretty penny in the long run.
3) Inefficient productivity
Another major source of lost profit is faulty business operations. You know, those processes that waste time and end up costing you money. The fact of the matter is, every business experiences these issues. You just have to identify your strengths and where your business is lacking.
One way you can bolster your productivity efforts is by implementing a strong training program. This helps make sure your employees are all on the same page and ready to go by the time they have their first day on the job. The key to this is ensuring that your training processes are the same across the board, no matter who you're training, who's training, or when.
You can create training videos and online quizzes in addition to your traditional employee manual to help you design a more engaging and effective onboarding program. Not only will this system help boost efficiency but it can also improve job satisfaction and therefore, reduce employee turnover (which is also very expensive).

Key takeaways
There's no debating it: running a small business is expensive. Small business expenses can take a big hit out of initial revenues. But, if you take a look at your rent and utilities, office supply costs, and productivity, you can make a big impact on how much you're spending and in turn, increase your take-home revenue.