The upcoming 2019 is thought to be a year of improvements and innovations. And one of such expectations is the release of 5G that is waited in the spring 2019. The main features and future benefits were discussed and presented at the Qualcomm Snapdragon Tech Summit 2018 in Maui that was held from 4 up to 6 December.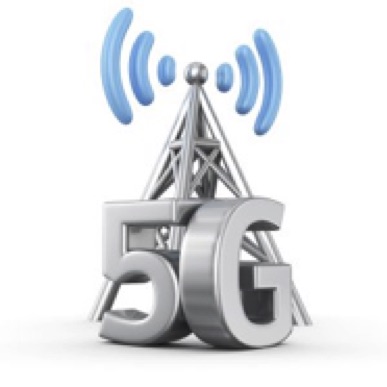 If you crave for details about the event, feel free to study up the reports or read detailed reviews, but now it's not the main issue. We aim to give prominence to lots of the next-generation technology features as well as the 5G smartphone prototype has been already presented there.
Speakers and partners of Samsung, AT&T, Verizon, and other world-leading companies came up with the services and products which will support the new technology and are to be released in 2019. It's clear that changes are coming, but what 5G will mean for you and how it'll influence your business?
What is 5G?
The majority of consumers thinks that it's just a better and faster version of mobile Internet like it was with 4G LTE. Anyway, it's only a part of the truth to know. Certainly, it'll be the high speed of connection, but actually, it's the 5th Generation of mobile network. It's what will transform the current market and create new industries.
Beyond that, it's to force the production of new smartphones and give a start for new apps and services compatible with the 5G. Also, it can supercharge other mobile technologies like VR, AR, XR, AI and it'll impact on other inventions as self-driving cars or remote surgery, for instance.
It's what will improve a lot of areas of IT business and just change our lives by means of increasing the speed, coverage, and latency of wireless/mobile networks. It is upcoming cellular technology to make a revolution in the telecommunications infrastructure.
Key Features of 5G to Be Aware Of
First and foremost, the feature of 5G to specify is that it'll be a wireless connection with the possibility to serve a much larger number of devices synchronously and support the connection between the gadgets as well. That is bound to provide users with better experience along with following benefits.
Advantage to get is

low latency

of the 5G millimeter wave. Using the current 4G network, the response averagely takes about 20 milliseconds and the time will be reduced to

1 millisecond

only.

High speed

that promises to exceed

10 Gbps

in a 5G device, which is a thousand times faster compared with a current 4G LTE.

Through the functionality of the 5G to support a bigger number of ports simultaneously and make more antennas to fit on a single array, it makes possible to have a

higher data capacity

of mobile networks.

Better coverage

is promised nevertheless different obstacles like trees or walls of buildings thanks to

small cells

,

mmWave

and

beamforming

technologies implemented.
Anyway, you'd pay attention that 5G won't replace 4G LTE (like 4G substituted 3G). It'll work with the older generation without a need for immediate removement of the previous network version.
3 Reasons to Focus Businesses on 5G
Though it's only the coming wave of 5G, you'd to focus your business on the technology right now. And there are at least 3 reasons to do that. Just look through them to make sure that the future lies with the 5G mobile network.
#1 Expand Capabilities with the IoT
It becomes pretty clear that the most significant benefits from the emergence of 5G will get the Internet of Things also well-known as IoT. It's because of the 5G is going to support a larger number of gadgets at once and providing inter-IoT device communication. It's a way your devices can talk to each other.
Such features as scalability, mobility, low latency, reliability allow implementing lots of high-end IoT projects easily. Thus, it's expected that 5G capacities along with improved performance levels will drive massive IoT.
Due to such a high-frequency, there is an increasing risk of data losses. Anyway, it's expected that due to beamforming such troubles can be predicted and avoided in the 5G ecosystem. Don't forget, that's the pending network, and lots of updates and improvements are yet to come.
#2 Speed Up Business and Recruitment Processes
What's about the business? So, as we've already mentioned, the appearance of 5G on the worldwide basis will provoke launching of a large number of new devices that are to support the technology.
Checking out the Qualcomm's study, by 2035, it's expected that the 5G technology will be a ground for developing goods and services of up to $12.3 trillion (£9.3 trillion) worth in various industries as transportation, healthcare, retail, entertainment, energy, etc. Here's the list of industries that will get new business opportunities and increase the revenue with 5G:
Enhanced mobile broadband (eMBB) services

will drive developing of 5G. Also, customers are interested in more immersive services and products based on new VR and AR headsets that will be improved by way of technology.

Smart Grids and national energy transformation

will be possible due to connection, control and monitoring of the information on usage, performance and network status. The way of the energy is stored, delivered and sold will be improved due to 5G.

Automotive/Smart Driving

. Self-driving vehicles and public transport is the reality. Using smart cars and lights, it is expected the reducing the time spent in the traffic. Besides, last year

Samsung

in partnership with

Japanese telecommunications carrier KDDI

completed the

demonstration

 of 5G on a train moving at 100 km/hour. It showed the peak speed of

1.7 Gbps

along with 8K and 4K video upload on-board. And that's only beginning.

Manufacturing

will become faster and cheaper, products – more complex. 5G will drive the automation and remote maintenance, making the manufacturing smart.

mHealth (healthcare)

will be transformed, giving opportunities for telemedicine, wearable device manufacturers,

app developers

, government health organizations, insurance and pharmaceutical companies, etc. It's expected to cut costs for healthcare services.

Retail

revenue will grow as well. Due to AR apps and services, shopping will be moved to the next level. For example, that will give the consumers the possibility to visualize the products or in-store to get additional info about it via the smart gadget pointed at it.

Telecom Operators

will get a chance to become enablers for industry apps. Also, they can be partners for customers by means of supporting them through continuous technical innovation and industry cooperation.

Media and entertainment

will change a lot as well. The content will become more digital, the speed much faster, capacity more significant, graphics better making the entertainment immersive and interactive.
That's not a full list of industries that can benefit from the next generation network that will help to speed up business processes and serve customers better. Anyway, it's clear that's the time not only for new 5G devices but also for new mobile apps developing that needs human resources. Both cases will cause an increasing demand for highly skilled data network and software engineers.
Each process from conceptualization to debugging will require the experts to design the 5G-compatible gadgets and applications. That will be the very reason to speed up recruitment solutions to ease the search for highly-trained developers and testers for the purpose.
#3 Improved Innovation
The 5G will trigger the developing of other technologies and trends. Considering the fact that new gadgets will be fitted with more built-in antennas to catch the signals of various range and assure stronger connection nevertheless obstacles, improving such innovations behind the 5th generation of the wireless network is must-have:
Allocated radio frequencies or so-called

spectrum

used by 5G devices ranges from

sub-6 GHz

and

above 24 GHz

. It's the way to enhance network facility along with speed (

mmWave

).

Massive MIMO

helps to improve penetration and coverage area. Multiple Input Multiple Output technology provides the support of increased data rates and capacity, using several antennas at a single cell tower.

Beamforming

technology directs wireless 5G signals in a specific direction and connection.

Beam tracking

identifies the most used route to provide you with a consistent signal avoiding different barriers and extending the reach to the base station.

Quadrature Amplitude Modulation technology

(QAM)

is used for creating a single channel and doubling the bandwidth by means of changing the amplitudes of 2 (two) data streams.

Carrier aggregation

is used for increasing peak data rates by way of enabling wider bandwidth that is managed by grouping multiple frequency carriers.
Sum Up 5G Profit for Business to Get
The 5G is round the corner, and it's going to change our lives and market a lot. And that's the fact. Anyway, we'd also be ready that it'll take a year or maybe even years before the network becomes worldwide and works smoothly.
In the near future or more exactly in the spring 2019, only smart cities (the USA, China along with South Korea and Japan) get a chance to test the 5G wireless network. However, not all users will have such an opportunity, because of the spotty coverage at the very beginning.
What's more, the safety aspect is still cloudy, though the developing of the technologies for preventing data losses is in full swing. Another thing to pay attention to is the next generation of devices that is yet to come only. And how it's reasonable to buy them now or not is also shaky. However, 5G is a real breakthrough in the wireless network technology, and it's bound to speed up business, mobile trends/apps and innovations.
Contributor:
Alexey Kutsenko is the head of digital marketing of DDI Development Company. He is experienced in the development of the marketing strategy for companies in different industries. He knows how to do the right marketing and watches all current marketing trends. Follow Alexey on Linkedin.