Cryptocurrencies are a great opportunity to make money. Whether you would like to do it part-time or you want to become a professional trader, it is a good way to challenge yourself. Cryptocurrencies operate since 2009 when Satoshi Nakamoto released bitcoin, which is the king of cryptocurrencies.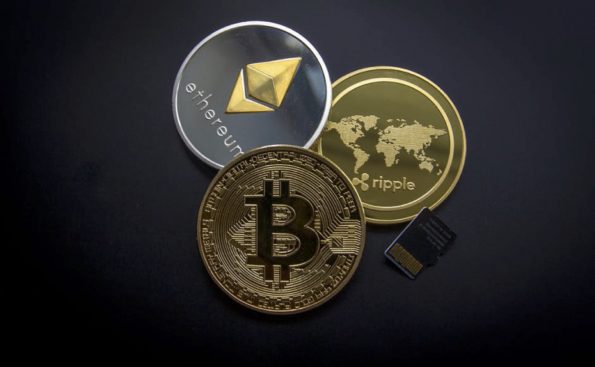 Throughout their short period of existence, they have experienced some ups and downs. However, many traders have found the industry to be profitable.
What are the 3 proven ways that will actually help you make money?
Buying (Trading) cryptocurrency.
The most popular way is to pick a cryptocurrency, buy it, and then sell it later when the value has grown. There are various cryptocurrency exchanges that will allow you to buy bitcoin or any other cryptocurrency. This is called day trading. There is also the so-called leverage trading which involves borrowing funds and investing more than your actual capital.
You have to be careful because cryptocurrencies are very volatile and their prices fluctuate. You have to pick a good time when to buy bitcoin. Teeka Tiwari 5 coins to 5 million named platform, explains when is the best time to invest in cryptocurrency. Moreover, both, day trading, and leverage trading require technical knowledge. You may want to use a tool like Fireblocks Zcash transfers that ensures your trade is safe and secure.
Investing
Investing means when one buys cryptocurrency, holds it for a longer period of time, then sells it at a higher price. In cryptocurrency terms, this is known as Hodling. Crypto-assets can be profitable in the long term because of their volatile nature. Although, hodlers wash their hands of all this volatility and prognostication. They simply hodl.
Therefore this helps them to prevent two common unfavorable tendencies: FOMO (fear of missing out), which can lead to buying high, and FUD (fear, uncertainty, and doubt), which can lead to selling low. However, investing is associated with risk. You certainly need some technical knowledge, a bit of luck also a proper investor's mind to succeed here.
Mining
Mining is probably the most difficult way to make money with cryptocurrency. Although it is possible to mine your own coins, mining requires a lot of electricity and a very powerful computer. Mining is a process where cryptocurrency transactions are verified and added to the blockchain.
The mining process itself means competing with other crypto miners to solve complex mathematical problems then get rewarded with coins. Mining is one of the oldest ways to make money with crypto. By mining, you can actually earn cryptocurrency without having to put down money for it. However, mining has become a very competitive task that needs a good initial investment to start with, and that's what makes it difficult to make money as a method.
Conclusion
Although these are not the only ways to make money with cryptocurrencies at least now you have an idea where to starts. As good as they are cryptocurrencies are risky also. Therefore researching and getting knowledgeable before investing is necessary for anyone who wants to get into the industry. And always stay up-to-date because, even though cryptos have been around for a while, they are still a mystery to many people. Every day there are new analyses, statistical info, and also new coins that join the community and the market.