The coronavirus outbreak means that all businesses have a lot more to think about to keep both their staff and customers safe. With social distancing and hygiene as top priorities, all businesses have had to make significant changes to help them navigate this new normal. One thing that has become a necessity is workplace signage. There to remind customers and staff of the guidelines, there are a number of signs you should invest in.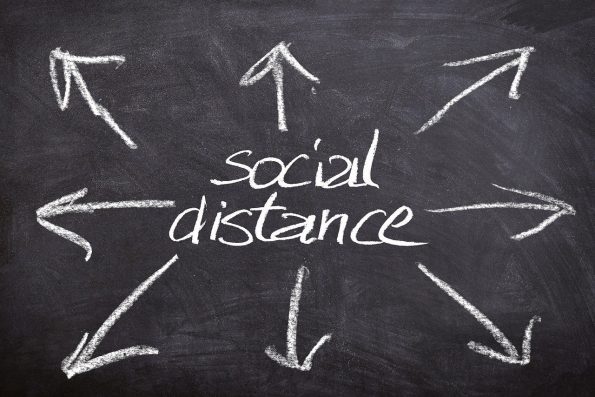 Here, we'll look at just 3 pieces of workplace signage that your business will need as a result of Covid-19.
One-Way Systems
One of the most important types of signs you'll want to invest in is to highlight one-way systems. Industry leader instantprint, recommends all businesses use clear one-way system signage. This includes non-retail businesses, adding separate entrances and exits alongside one-way flow throughout the premises.
Making the signs clear, bright and bold is important. It's also a good idea to use a one-way system in the busiest areas of the business. This will discourage them from lingering for too long and causing congestion. Blue, bold signs tend to work well for this purpose.
Queue Management
Another type of sign you'll want to invest in is queue management. This can help to ensure customers are kept a safe distance apart when queuing. Again, you'll want to make sure these signs are clear, large and bold. Red and black signs tend to work best here, alongside floor tape. Make them stand out by adding words such as "Stop Coronavirus!" will prove especially effective.
Social Distancing Signs
Finally, you'll also want to place social distancing signs around the premises. This includes in queuing locations, as well as toilets and in high-traffic areas. The government have provided some free sign templates you can use. However, they have a very basic design. Paying for high-quality signs with bold colours such as yellow and green, will prove much more effective.
Why Are Signs Important?
Workplace signage may seem like a small thing to worry about right now. However, as well as helping you to meet legal requirements, they can also help you to keep your staff and customers safe.
It's easy to forget social distancing when you're so used to being in close contact with people. Signs remind people of the rules, as well as make them feel safer.
Consumers want to know that businesses care about their wellbeing. So, if a business doesn't have relevant signs, it's going to put people off from coming into your premises. You need to show you are responsible and following the latest guidelines. Signs are an effective and inexpensive way to do this.