Starting a business is daunting; it's filled with countless decisions that need to be made. One of the crucial decisions you'll make is choosing the right name for your business. This name is the first impression people will have of your business, and it will set the tone for all future interactions.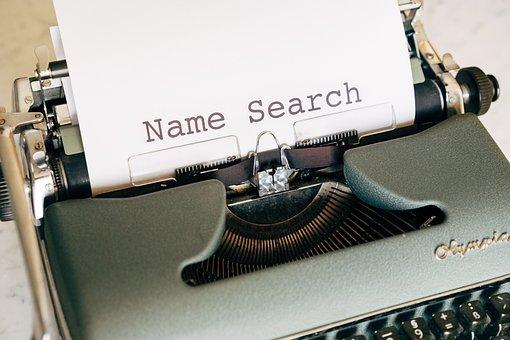 However, the naming process has its pitfalls. To help you navigate this tricky process, we've compiled a list of the top three mistakes people make when choosing business names. Keep reading to find out what they are and how to sidestep them.
Choosing a Business Name That's Too Similar to Another Business
Adopting a business name that's already in use elsewhere may bring you many problems. First, if your business name is too similar to another business, customers may get confused and mistake your business for the other one. This can cost you sales and your reputation. Also, if the other business is well-established, it may already have a strong brand and a loyal customer base, which could make it difficult for you to compete.
The possibility of legal issues is also another potential risk. If the other business has a registered trademark for their name, they may decide to take legal action against you for trademark infringement. Even if the other business does not have a registered trademark, they may still be able to sue you for unfair competition or dilution of their brand.
But there are some things you can do to avoid these issues:
Use online business name generators. A tool like

Name Fatso offers

countless name ideas and unique combinations. Of course, ensure you conduct a trademark search to see if any existing trademarks are similar to the names that online tools suggest.

Consult a trademark law attorney to get a professional opinion on whether your proposed name is likely to run into legal trouble.
Choosing a Name That's Difficult to Pronounce or Spell
A name that is too difficult to say or spell can make it hard for customers to find your business, and can also make it difficult for you to market and promote your company effectively. Don't forget that in the age of social media and the internet, many customers search for businesses by typing names into a search engine. 
If your name is difficult to spell or pronounce, it may not come up in search results. This can also be a problem when customers are trying to find your website or social media profiles. You may even lose potential customers to your competition.
The easiest way to prevent this problem is by brainstorming name ideas and asking friends and family, or customers for their opinions about those names. Another important aspect you need to keep in mind is the potential target customer and their culture. If your business operates multilingual, consider if the name is easy to read, write and pronounce for people in those cultures. 
Choosing a Name That Doesn't Reflect the Nature of Your Business
A great business name is unique, easy to pronounce, and communicates what your business does. A name that doesn't align with the nature of your job can be confusing for customers and make it more difficult for them to find you online or remember your business later on.
For example, if you are starting a bakery, it would be a mistake to choose a name like "Optica Cleveland". This name does not indicate what business the bakery does, and customers looking for a bakery may have a hard time finding it. Other customers may mistake you for an eye clinic. Instead, a name such as "Sugar and Spice Bakery" would be more appropriate because it gives potential customers an idea of what you do.
Conclusion
Ultimately, a business name is an important part of your brand, and it's worth taking the time to choose a name that accurately reflects your business and is easy for customers to remember and find. Another point to add is that you should also avoid picking a name that limits your ability to expand your product lines or services in the future. A name that is too specific to your current offerings may prevent your business from expanding in the future.