Herein you will see our invoicing tips that will help your startup's cashflow. Without cashflow, your business won't thrive, and you most definitely won't hit your desired goals; that's pretty obvious. In the simplest terms possible, cash flow can be defined as the total amount of money that goes through your business. All the monthly bills, your employees' salaries, and the money paid in by clients are all part of this system.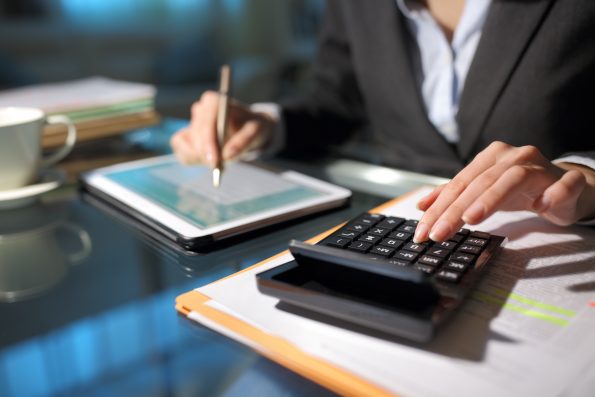 When you have more money flowing in vis-a-vis the amount flowing out, then that's considered a positive cash flow. That's what's expected in an ideal situation, but unfortunately, it's not always the case with all businesses. Many entrepreneurs experience a negative cash flow, which is the exact opposite of what we've stated above. (1)
Get yourself out of the red
One of the causes of negative cash flow is a poor invoicing strategy. As a proper business, you'll still be expected to pay your employees and serve new clients even if you haven't received payments from previous customers. In the long run, you'll start to spend more than you're making, which will definitely hurt the financial stability of your business. So how can you get out of the red? In this article, you'll learn a few invoicing tips to help you streamline your invoicing processes.
Automation
Modern technology is synonymous with any successful business today. If you haven't tried one or two innovations to improve your venture, then this is your chance. Manual invoices have been around since time immemorial, but they've always had their disadvantages. For instance, they're cumbersome, given the work you need to put in from the first step to the time when you receive your payment.
Fortunately, you don't have to struggle with this system anymore, thanks to apps like HVAC Management software, which you can use to organize your team, schedule tasks, and even enable you to not only send invoices but also receive payments online.
It's also a great tool for your business if you always forget to send invoices. You can set reminders to always alert you about this and when you should expect the payment. As such, preparing and sending invoices become a lot easier, even for nonrecurring clients.
Provide multiple payment options
Inasmuch as you could send your invoice on time, the payment may be delayed because of a complicated payment process. As mentioned earlier, business management software can help you integrate online payments, but that doesn't necessarily make it easier for the client.
To be on the safer side, you can integrate a number of payment options rather than limiting your customers to one mode. For instance, rather than having a PayPal account alone, you could add Payoneer and Skrill as payment methods.
This gives the client more options, and at the end of the day, they'll settle for the one that they feel is more convenient for and most familiar to them. Since they won't be forced to create another payment account from scratch, you're likely to receive payments on time.
Minimize accounts receivable days
Account receivable and accounts payable days are two very critical aspects of any business cash flow system. If you're not an accounting guru, the two terms are used to describe cash flow between a business, its clients, and the suppliers. Accounts receivable (AR) is money owed to the business by customers, while accounts payable (AP) is the money owed by the business to its suppliers. (2)
It's imperative that you reduce the number of days it takes for your invoice to be paid. Most clients pay within 30 days, while others can do so in less than 15 days. In case a client delays payment for about one week, your business might suffer the consequences almost immediately. In fact, you might have a negative cash flow since your accounts payable will still need to be settled.
So how can you reduce outstanding accounts receivable? These invoicing tips tell us you should start by sending the invoices on time. This way, the clients will be able to send in their payments before the set deadlines. Implementing automated accounts payable and receivable, as mentioned earlier, will help make this process easier.
Conclusion
Your invoicing habits can have a huge impact on your business cash flow and its overall success. If you haven't yet embraced technology, you can start by introducing an automated invoicing system and these invoicing tips. This'll help ensure that you wouldn't forget sending invoices and will alert you in case a client fails to pay on time. You should also integrate multiple payment options and work toward minimizing accounts receivable days. Your small business won't just grow but thrive in the market.
References 
"Net Cashflow And How It's Used", Source: https://www.thebalancesmb.com/what-is-net-cash-flow-and-how-is-it-used-393112