A company logo suggests your business is professional and established, and it may grab attention more than a mere company name might. The more people see your logo, the more they will begin to recognize your brand and perceive it to be a company they trust. If you don't want to create a logo yourself, a graphic designer will be able to help, or you can use logo creator tools that would assist you on the entire process.  You can also buy off the shelf logos and have your company name added to them, which may prove to be cheaper in your effort to build brand recognition.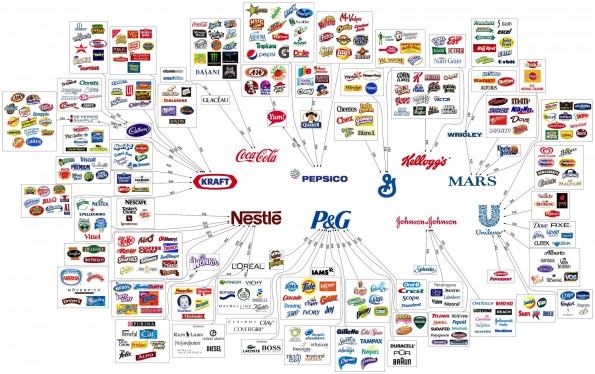 A logo can set you apart from the competition, but once you have one, it needs to be used otherwise is pretty pointless. Here are 3 great ways to use your logo to promote your business.
Sponsorship
Sponsoring a local soccer ball or other sports team is a great way to promote your business and increase brand recognition. Many sports clubs have team jerseys that they wear during training and/or matches. When sponsoring a club, ask if you can have your business logo added to their shirts or suggest that you will pay for the shirts to be produced. Companies like Custom Esports produce a variety of branded apparel and can add a design of your choosing to any of their garments. Whether you are interested in esports jersey customization or want to place an order for a batch of custom t-shirts, they can help. Sponsorship is a great opportunity to get your logo seen by a wider group of people.
Business Cards
Probably the most obvious, but you must put your logo on your business cards. People will keep your cards in their wallets or purses, so it's important to have your brand on there for all to see. When having business cards made up, have them sized to that of a standard credit card, and make sure they are printed on quality cardstock – the thicker the better. A flimsy business card that creases or doesn't easily slide in and out of a wallet, will most likely end up in the trash.
If your products and services are sold locally, consider having the reverse of the card used as a loyalty card. When people make a purchase their loyalty card is stamped and, once they receive so many stamps, they receive a discount off their next order, or get a complimentary gift. People are more likely to keep cards if there is an added incentive to do so.
Social media
If you have a logo that you're using for brand recognition, use it whenever you can, particularly on social media. Many companies fail to appreciate how easily something can go viral online. If you are uploading product photos on Facebook or Instagram etc, add your logo to the photo either in the usual manner or by way of a watermark. If a photo goes viral, your sales could go through the roof. If social media users have no idea who created the product, they can't order from you.