When looking for businesses, it's impossible to tell at first glance if they are legitimate or have legitimate business interests. How can you find this out? What are some questions to ask? Let's take a look at three ways a business rating can help you can find out the legitimacy of any business or their interests.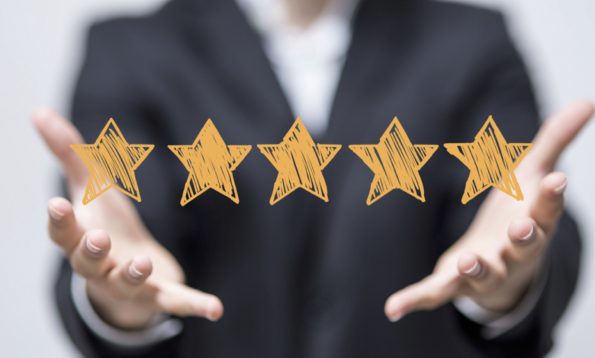 1. The Better Business Bureau
The Better Business Bureau (BBB) is an organization with a directory of millions of businesses, both local and national, that have ratings and reviews. They have a list of scams that is kept up to date, so you have all that information at your fingertips. This is important in today's work-at-home atmosphere.
They want to create a consumer-business relationship based on trust, which is a difficult prospect with scammers and other malicious actors out there. The BBB rates companies on an A+ to F model based on the company's own record. They also offer accreditation for members of the organization.
Membership in the BBB is voluntary, and businesses pay fees based on how many full-time employees they have. Just because a business is accredited does not mean they are safe from complaints or other bad ratings. A company's business rating is entirely fluid.
2. Google Business Interests
Google has a number of uses besides vanilla search. You can search for a business online to see what the company's reputation online is. If the company is local, there might be a Google Business section next to the search with location information, rating and reviews, hours of operation, and other useful information.
Even if the business is not local, a quick search will tell you a lot about the general business rating. The first page of the search usually has business-related forums that talk about certain businesses. This will give you an idea of a company's online reputation and from there you can adjust your search to find more granular information about the business, such as this article.
3. Check Public Documents
Every company needs to file extensive documentation for legal and tax reasons. Most of these documents are publicly available to read. This documentation can include tax records, litigation, or credit report.
The credit report, for example, is full of relevant business rating information. It contains a company's name, contact info, and credit standing. It also contains notices of any bankruptcies and foreclosures or repossessions.
The credit report also reports if a business is in collections for a debt, their loan payment history, and any accounts that are open. All of this information is public. You can find it online, or if it is a local business, in your city's records.
You can also find out if the company has legal representation, and what their attorney's specialty is. This can be a red flag if it is a legitimate business, as you can find out what sort of legal issues a company has.
Too Legitimate to Quit
It does not hurt to be extra careful when dealing with businesses today. Researching a company to see if they are a legitimate business, or have legitimate business interests takes some effort. But with the right business rating tools, you can find anything about a company with a quick search.
Did you like this article? Take a look around our site for more articles about businesses and a wide variety of other topics.