In today's times, you can't forego getting a business website even if you're trying to cut corners everywhere. But to someone new in the world of entrepreneurship, the entire process of building a business website can seem daunting and often confused. Things get even more difficult for people who are not tech-savvy and often have to depend on third-party web developers and designers as these service usually come with a big price tag.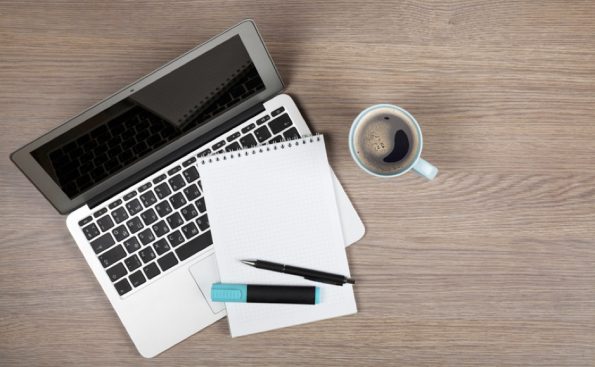 So what to do when you have many other (more important) start-up costs to cover and are unable to afford a web developer? Are you out of luck?
Of course not. A lot of web development companies offer cost-effective web solutions to help new entrepreneurs build their business website. So if you are a small business owner who need to build your website without paying $10,000 to a web designing company, these 3 tips will help you to get started.
Get the Right (Free) Site Builder
Luckily, you don't need HTML know-how to build a website today. There are many easy-to-use free or low-cost options that can help you build and run a business website. Some of the best options include:
Wix: With its easy drag-and-drop interface, Wix offers a large array of free design templates (mobile compatible) that works for almost all type of businesses. They also offer free and secure online web hosting. Wix provides an excellent customer support and also has premium subscription levels.
Weebly: Since its inception in 2007, Weebly has remained popular as website builder with small businesses. It offers an easy drag-and-drop facility and you can even customize your web development, thanks to their App Market. In addition, Weebly offers SEO functionality, email marketing services, blogging capabilities, and eCommerce services. It also has paid subscriptions for those who want more functionality.
WordPress: A small business favorite, WordPress is one of the easiest website/blog building platform for tech-savvy people. It offers over 350 applicable templates that can be customized with your own logo, color combination, fonts, images, and almost about anything else with CSS. You can choose between its free, premium, and business plans.
Squarespace: This website building tool is very popular among creative industries and ecommerce companies. In fact, Squarespace is known for their responsive, stylish, and easily customizable templates. However, they lack the customizability offered by other building tools mentioned above. That said, whatever they lack, Squarespace makes it up with their visual aspects. They have a simple pricing structure suitable for most businesses.
It is essential to think about your needs when searching for a website building tool as each website has their unique requirements. For instance, this property record information site Arivify.com uses a simple interface and a customized feature was enough to build it. On the other hand, a more complex design like Fontwalk will require more advanced features and perhaps a more in depth knowledge of coding. So decide your website builder based on your requirements and don't make price the sole category to select your options.
A general rule of thumb, if you are developing your own website, is to find a balance – a website building tool that offers a broad set of functionalities as well as is easy and intuitive to use.
Crowdsource Your Design
If you don't want to use a template provided by these website building tools and would rather prefer a customized design, remember that website designing is expensive. In fact, hiring a designer from a freelancers' site like Upwork.com can cost you anything between $18 and $70 per hour. And this is without factoring in web development and programming work. Moreover, a simple website project with some classic features and a nice design can often take 15-30 hours to get done. This means, you may have to pay off $540-$2100 in total just to get the design done.
A cheaper option, however, is to use a crowdsourcing company. These companies provide a large number of sample designs. Use the one that you like the most and the prices are usually within hundreds of dollars. Once you finalize the design, get your developer to convert the design into a working website.
Another cheaper option is to hire a student to get your website design done. There are many students willing to do the job for a cheaper price compared to that of a professional designer. In fact, many of them will do the job just for a portfolio credit. And even if they charge you some money, students are almost always ready to negotiate rock-bottom prices.
Get Your Content for Cheaper Price
Once you have set up your website, you will need content on a regular basis and keep on updating it. Now we all know that blogs are the best options to keep your flow of content fresh, always. But you don't need just content, you need great content, which is created consistently. Only these kind of content pay off with huge results. Besides, there are no other option as Google's search algorithm has been doing a "fantastic job in countering spam by understanding content better."
The good news is: Creating great content is relatively simpler. In most cases, the main expense is just your time and creativity. Create a content calendar and start updating your blog, once or twice, a week, with your domain knowledge or expertise that your target audience would like to read. But what if you don't have enough time or creativity to create your own content?
You will probably hire a writer. But again, professional writers usually come with a price tag. That said, there are ways to get quality content without burning a hole in your pocket. One such option is to outsource abroad. Agencies in the Philippines, India, and other countries with a lower cost of living offer wide range of services, from web designing to content writing and marketing. They are much cheaper and can underbid any U.S.-based service providers, without compromising on the quality.
Additionally, you can hire freelancers from sites like iWriter.com, where writers are ranked and priced by skill level. You can choose which level of writers you would like to hire for the job.
Conclusion
Be patient. Building a business website takes time, especially if you aren't willing to shed off thousands of dollars. Take your time to make the best choices for your business. These tips are specially geared for those who don't have the enough funds to hire a professional service providers and are looking for ways to launch their business website on a shoestring budget. However, do remember that you will get what you pay for as there are no magic secret to building a great website.
Author Bio:
Mansi is an established Content Marketing Specialist at E2M, a Digital Marketing agency, and PR Account Manager at PRmention, a Digital PR agency. She is well-versed in concepts related to Content Marketing, Communications Strategy and Branding. Reach out to her on her Twitter handle: @mansidhorda.