Startup companies have many special requirements when it comes to getting startup financing. Traditional banks may not always want to lend money to an enterprise that is just starting out. As a result, startups often rely on self employed loans to get off the ground.
The Process of Getting a Self-Employed Loan
Getting a self-employed loan is not as difficult form of startup financing as it is believed to be. However, there is a set sequence of steps you must follow to be approved for the loan.
To receive one of these loans, the borrower must first provide documentation to verify their income. This is very easy for people who are on a company payroll since all they need to do is to provide their pay stubs.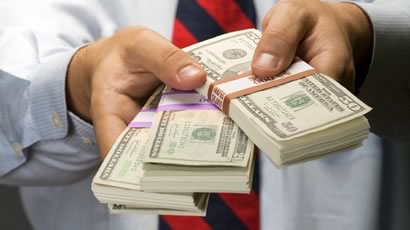 Since self-employed people receive their income from a variety of sources, they must be careful to document everything in writing. People applying for a self-employed loan will need to provide their tax records and bank statements as well as any other type of information the lender requests.
Self-employed borrowers should expect to do more paperwork than their traditionally-employed counterparts. Commonly, the lender will need two years' worth of tax returns as well as bank statements.
They will also need a profit and loss statement to determine whether the income is seasoned. Seasoned income means that it has been in the bank for 60 days or more. If it is not seasoned, copies of deposited checks are also required.
Requirements for a Self-Employed Loan
The requirements for a self-employed loan may be fluid depending on the lender. Most lenders are looking for a company that is already making money and has met all of its tax requirements.
Self-employed people who want to receive a loan must understand that the amount of the loan is based on their adjusted gross income. This means that their income after taxes is considered, not just their gross income. For example, if a borrower makes $100,000 a year but pays $20,000 in taxes, their adjusted gross income would be $80,000.
As with any loan, it is necessary to make sure you can afford the terms before taking it out. The bank conducts due diligence on your finances in an effort to discover whether you qualify. You should also do the math on your own, considering all current or planned expenditures, to decide whether you can afford the loan payment.
If you have no income to declare, getting a loan is very difficult. Banks may also consider payments like alimony, investment returns, or retirement benefits when they are deciding whether to qualify a borrower for a loan.
Here are the top 3 ways that startups can get self-employed loans:
1. Secured and Unsecured Loans
If you don't qualify for an unsecured loan, you may qualify for a secured loan for your startup financing. A secured loan means that collateral is put up to minimize the financial risk to your lender. Collateral can come in the form of a house, car, or certificate of deposit.
When getting a secured loan, borrowers must be aware that the bank may take the collateral if it does not receive payments.
2. Co-Signers
People who do not qualify for self-employed loans due to low income or credit problems may also want to look into getting a co-signer. A co-signer takes on equal responsibility for repayment of the loan. This is another way that banks protect their interests if the borrower can't pay.
When startup companies understand the process of getting self-employed loans, they will be more likely to succeed.
3. Making Sure All Papers are Current
To receive a self-employed loan, startup companies must be sure that all of their tax and income information is documented and above-board. Legal requirements for bank financing need to be carefully followed. For example, falsifying any tax or income documents could mean forfeiture of the loan and possible criminal prosecution.
Finding the Right Loan for You
When choosing the right funding source for you, it is always a good idea to explore self employed loans. These can be a great way for startup companies to receive their all-important startup financing and operational funding. Exploring all possible funding sources will help startups get the money they need to pursue their goals.