Are you planning to buy bitcoin in 2022? You're not alone if you're interested in buying these coins. Statistics have estimated that more than 46 million Americans will express their intention to purchase BTC in 2023. What initially began as an unconventional decentralized economic notion evolved into one of the most revolutionary inventions ever! Today, the Reddit-fueled meme-inspired promotion of the benefits of cryptocurrencies has spurred many amateur investors to invest in bitcoin, the so-called "Wild West" of cryptocurrencies. However, these investors are unfamiliar with certain facts regarding BTC and why anyone should buy crypto in the first place in 2022.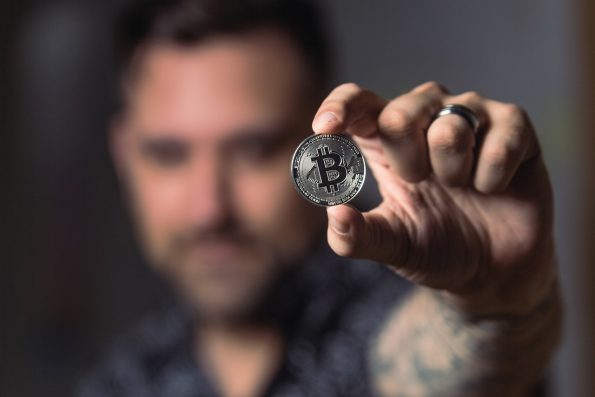 What to remember before buying bitcoin (BTC)?
The increasing popularity of cryptocurrency may indicate that folks are more interested in learning some basics about this new investment opportunity. Unfortunately, surveys have shown that 96% of American respondents failed to answer simple questions regarding bitcoin. That's why future investors must boost their crypto-related know-how before they start investing in the BTC bubble. The recent market crash, in essence, serves as a warning to those who consider bitcoin a make-money-fast method without learning some essentials about cryptocurrency. Since bitcoin remains the most popular form of virtual money, we're describing some of the most important factors people should remember before buying it.
Buy bitcoin smartly:
Don't forget that bitcoin is virtual money, and you don't have to buy a full coin! People buy portions of these coins (because that's cheaper), and these portions can go as low as eight decimal points. People should buy BTC smartly and visit reliable platforms such as https://currency.com/ for proper transactions. Now, divide one bitcoin by 100,000,000 (one hundred million), and this portion is called one Satoshi. You may buy 9,000+ Satoshis in August 2022 by paying $1 to a dependable exchange.
Buying isn't free:
Since you use cryptocurrency exchanges to purchase bitcoin, it is a service provided by these platforms. Purchasing bitcoin isn't free because they frequently charge a modest fee for this service. Even when exchanges claim they don't charge for your transactions, some fees are nonetheless paid. However, you shouldn't let these fees stop you from purchasing bitcoin. These exchanges merely aim to benefit from the "spread," or the difference between the price of buying and selling bitcoin.
Beware the volatility:
Bitcoin has remained volatile since the day of its inception, and this volatility makes virtual money too easy to change. Volatile, vulnerable, and unpredictable seem like the ideal words to describe the features of cryptocurrency. Therefore, BTC can soar to exceed previous records in a matter of days to decline dramatically in mere seconds. There's a simple supply-and-demand principle working here. The price rises when people buy it and drops when they sell it. So, beware!
Beware the "take-off":
In November 2021, bitcoin reached an all-time high of more than $68,000, motivating many skeptics to consider the possibility of cryptocurrency becoming mainstream. In May 2022, however, many of these skeptics reverted after some digital currencies plunged to $0! Experts suggest folks avoid buying crypto at the "take-off" point. Instead, they should wait for the moment of decline and allow your chosen currency to become devalued. That's how you make a profit by trading bitcoin.
Buying isn't anonymous:
Can you buy bitcoin anonymously? Well, you can't! Cryptocurrency is designed to be transparent for future scrutiny. Unless you rely on privacy-prone coins such as ZEC and XMR, your transactions shall become part of the blockchain public ledger. It means that the history of your purchases will become public knowledge, and the government can even unmask your identity by connecting an address to you. That's why you should abandon any notion about BTC transactions being private.
Paying with bitcoin:
Most people consider bitcoin an investment opportunity. Recent surveys have shown that only 12% of Americans have used crypto, and these people mostly engage in investing. However, you can now utilize BTC as a form of payment. You can pay for different services and products with bitcoin. But all companies don't accept payment in BTC, and you have to research the names of enterprises where a customer can offer virtual money as payment. Just remember to be careful when sending money.
Store coins properly:
How should you store your coins? Bitcoin private key management is imperative to keeping your investment safe and secure. We suggest getting some digital wallets where you can keep these coins safe from hackers. It's not dangerous to leave your coins on cryptocurrency exchanges. But we strongly recommend crypto wallets as better measures for crypto safety. Moreover, investors prefer hardware wallets too for extra security (safety from online hackers). Now, you have to protect this thumb drive from robbers manually. All your wealth is stored in this wallet offering fine protection.
Protect your passwords:
Exchanges are careful when it comes to protecting customers' assets. However, hackers are always trying new ways to infiltrate these platforms and steal virtual money. So, generate powerful passwords to prevent these hackers from robbing your digital wealth. Enable 2FA to stop people from accessing your digital account since you can do nothing after a hacker steals your smartphone and authenticates the transaction. Your money's gone forever, and your efforts have been in vain!
Don't overexert yourself:
Many years ago, some journalists reported that Americans were selling their houses to buy bitcoin! In the recent market crash, some passionate low-level investors lost their livelihoods. Many Americans went broke after some digital currencies became worthless. That's why we're asking folks to avoid overexerting themselves. Don't sell the property to buy cryptocurrency. Buying bitcoin is an admired investment scheme but isn't risk-free. Hence, investors should stay cautious when buying.
Bitcoin is taxable:
Do you need to pay taxes on your virtual assets? Well, it depends on your country's regulations. So, a person buying BTC in the United States must pay for the profits gained after trading bitcoin. On the other hand, you can make crypto-based donations to avoid paying hefty taxes. That's why we suggest you show some caution while dealing with your country's laws about bitcoin. Also, some states have banned their citizens from even holding bitcoin. So, read up the law to avoid facing some charges.
Conclusion
We've established that most Americans are unaware of crypto-related basics. So, they must understand some basic facts about cryptocurrency before buying or trading these coins. Now, what should you realize about bitcoin? Remember that buyers purchase a portion of this digital currency after paying a small fee to the cryptocurrency platform. Always invest what you can afford to lose, and don't sacrifice your life savings in this extremely volatile investment opportunity. You don't have to invest in BTC; a person can pay with virtual money. Buying BTC isn't anonymous since the government can track all payments. Moreover, if someone hacks your account, your virtual money is gone forever. So, beware!