The journey to becoming an entrepreneur can be a long and arduous one. Don't make it any more difficult by going at it alone. With proper legal counsel, it's possible to avoid many of the problems that affect inexperienced entrepreneurs.
However, we can appreciate that you need to be certain before you bring a lawyer on board because it is an investment after all. Read on to find out why startups should lawyer-up right from the beginning and what you need to consider before you hire a corporate law firm in Perth.
Determine your needs
It's important to acknowledge from the beginning that all businesses have different needs. For example, someone that's starting a sole proprietorship doesn't requirelegal counsel because you don't even have to register it. All you need to do is acquire a couple of licenses based on your operations and you're good to go.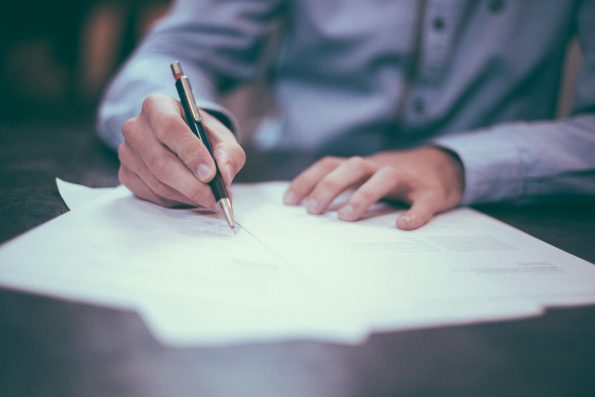 However, a business like an LLC or a Partnership has to be registered. The registration process comes with a mountain of paperwork that includes drawing up documents like a partnership agreement.
You may also need to compile a company constitution document if your state requires it, and register your business with the internal revenue service as well. Putting together all of this paperwork will not only take a lot of your time, but it can be remarkably frustrating due to your lack of expertise on the subject.
While it might take you months to complete, corporate legal counsel can get it done in weeks or even days because they have systems in place designed to streamline the business registration process. They know where to go and whom to contact, plus they have templates of all the documents you'll need at the ready.
The Most Common Reasons why Startups Hire Corporate Lawyers
There comes a point in every business owner's journey where you might need the services of a corporate attorney. For a start-up it's usually due to one or a combination of the following scenarios:
Securing Capital
Whether your business requires capital for the purpose of growth or expansion, you'll want to have a knowledgeable corporate attorney to help you through the process of acquiring it. That's because an attorney has the necessary experience to help you identify the right investment opportunities and they'll prove invaluable when the time comes to negotiate contracts.
Prevention is better than Cure
As a start-up owner, there are certain tasks and proficiencies that you need to learn in order to build a lasting business. For instance you need to learn how to interview new staff, how to fire ineffective employees, and how to structure a working relationship with freelancers and contractors.
Legal counsel will also assist with ensuring that your business stays within the perimeters of local and national legislation. This is essential to the prevention of legal difficulties that are often caused by a lack of preparedness or even awareness.
Lastly, you need to have a trusted lawyer by your side when events like lawsuits come along unexpectedly, so that you respond quickly and reduce the impact it may have on your company's reputation.
Intellectual Property
One of the most important tasks that you should undertake as an entrepreneur is to protect your intellectual property. This will ensure that no-one is able to use your trademarks, patents and copyrights without your permission. Plus, it'll significantly reduce the chances of fraud while making sure that only you benefit from the rewards of your intellectual property.
Other possible circumstances that cause entrepreneurs to seek out the services of corporate legal counsel include:
When the company needs to prepare legal documents for incorporation purposes.
When the founders need a break from reading "legalese" and need someone to explain the legal jargon to them. That way, you and your business partner/s can focus on doing what you do best, which is to operate your business.
To prepare incorporation forms
To assist with trademark registration
To put together or review lease agreement documents
To compile tailored legal documents like agreements, MOIs and contracts.
The Verdict
As you can see, hiring a corporate lawyer for your startup has plenty of benefits. You'll have someone to take care of all the legal aspects of running your business while you focus on other immediate needs. A lawyer will take the stress out of the teething phase of your company's growth, and it'll save you time and money.