You might have heard the term outsourcing. Let's start with a simple example; if an organisation wants to get their work done by any other company, then that company is outsourcing its business to the other company.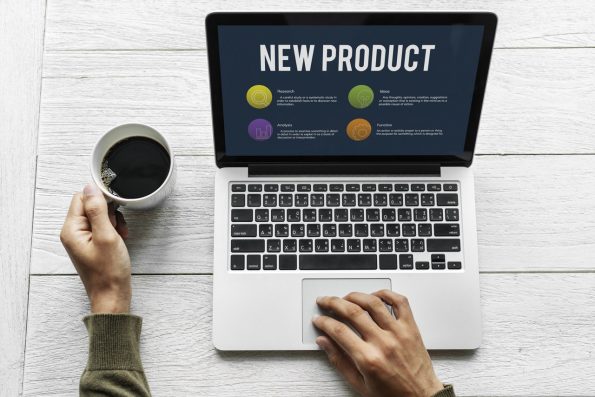 Have you ever bought a product and later came to know who the manufacturer was?
Consider this:
Apple is the largest mobile manufacturer in the world. But is the tech giant really a manufacturer? The answer is no, and the reason behind is that they do not manufacture their top-rated smart devices and just conceptualize the design and outsource it to companies like Intel, Samsung and other manufacturers. Which is then outsourced to another company which assembles the iPhone and ships it back to the US and other countries globally.
White labeling not easy to spot
However let's get back to the topic in hand, i.e. white labeling. Simply put, white labeling can be implied to any product or service which is made by one company but sold by another. Not so simple, right?
If put more crisply than it can be considered as a service or a product which is created by one company for another company. The only difference being, the manufacturing company does not brand the product as their own, but let the other company market it as per their requirements.
Well, White labeling has been a significant practice globally and has uplifted many organisations following the same business model. It gives an organisation the advantage of getting its idea developed or also conceptualised, worked upon and then get the end product or service with their own brand name, what more could an organisation ask for?
However, there are firms which are very stagnant about their ideology and the service/product they are offering that they cannot compromise upon the quality or the standardisation part. But, since the last decade, China has seen its biggest manufacturing revolution, and that gave first world countries a chance to save enormous amounts on manufacturing and opt for effective options such as 'White Labelling'.
A White Labelled LMS
Most organisations today have in-house developers who work with their human resource managers and other senior employees to create a Learning Management System(LMS). An efficient LMS not only helps in the learning and development cycles of all employees within an organisation, but also provides a sense of connection between coworkers and is also secure from cyber threats.
However, while outsourcing your requirement to get an e-learning employee training software organisations can opt for a vendor who can eventually create a customised Learning Management System which has already been tried and tested with other organisations. In some scenarios, organisations can also ask for a trial period to test and can give an organisation time to rethink the utilisation and impact of the program and select the perfect fit accordingly.
To move forward with a risk-free approach, organisations should definitely look out for LMS vendor selection services as it can give them a fair idea about the type of programs that the vendors excel in and can also provide a lot of options to choose from. You can even compare different vendors on these platforms and can partner with the one who understands your requirement the best.