Human machine interface (HMI) software gives computer operators a way to manage and interact with a system. All interaction is done through a graphical user interface (GUI) which allows for communication and information exchange between two HMIs, a machine level and a supervisory level. Typically HMI software is designed to support one of the levels though some applications support both.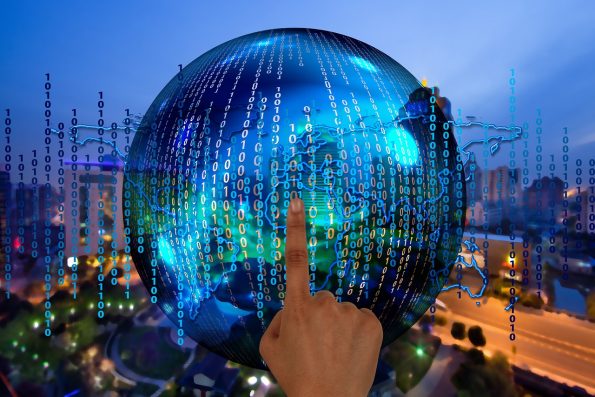 Benefits of HMI Software
If you're ready to bring your company up to speed, HMI software is worth the investment. Here are the benefits of this software.
High Performance
One of the top benefits of HMI software is the ability to run complex applications. When paired with high storage amounts, increased RAM, and a robust CPU, HMI software can run highly complex processes. HMIs are also beneficial in that they can be run on proprietary operating systems as well as open platforms.
Ability to Connect to the Cloud
Traditional HMI solutions were stand-alone terminals that were deployed as part of a machine. Thanks to technology advances, new HMI solutions are designed to send data to an on-premise solution or to the cloud. HMI technology is an important player in connecting devices and people.
Improved System Insight
HMI software is also credit for its alarming capability. This functionality offers visual indicators that allow an operator to visually see a machine's issue and the severity of the problem. It's one thing to know that a system is going down, but it's much more helpful to know where the problem is located and the extent of it.
Variety of Functions
HMI software offers all sorts of functions that can benefit a variety of industries. This type of software is used in the automotive industry, warehouses, and for graphical depictions of data. HMI software also uses touchscreen functionality which makes using the software much more convenient and simple.
A highly prized feature of HMI is its ability to monitor production and quickly respond to changing demands. For businesses, this decreasing downtimes and increases efficiency. Effective diagnostics and monitoring make HMI a must have.
How to Choose HMI Software
Since HMI software can be quite expensive, it's important to know what to look for. Key factors to consider include performance requirements, system architecture, integration, and the cost of buying and operating the software.
Consider the Data Handler
Applications include a variety of functions such as data trending, recipes, data logging, and alarm handling and logging. Depending on your processing needs, you may need a mid-level HMI to handle this type of functionality. Be sure to research how much memory is provided by the HMI, especially since data handling is extremely memory intensive. You'll also want to consider where your data will be stored.
Know Your Resolution Needs
Make sure you're well aware of the resolutions that your software applications need. Some apps require a specific application in order to run. Once you've determined this number, you can choose the appropriate HMI.
All-in-one Solution?
The type of HMI solution comes down to your interface preferences and needs. Are you more interested in an all-in-one solution that includes memory, storage, CPU, a screen, and an operating system? Or do you want the HMI software to be completely separate from the PC?
The most suitable HMI solution depends on how the HMI will be used. In rough conditions, it's best to keep the screen and PC separate. This way if the screen breaks, it can be replaced without ruining the entire HMI unit.
Screen Size Matters
Determine how much space you have in your panel for an HMI unit. A larger HMI unit means fewer screens to develop while an HMI between 6″-7″ will offer more. If you're running SCADA software, make note that the screens will have to be developed to fit the size of the HMI.
Pick a Touch Type
Every application is different when it comes to supporting touch screens. If your application won't work with a standard touch screen, you may need to look into an Elo touch interface in order to use the HMI. You'll also want to determine if you need capacitive or 5-wire resistive.
Consider Your Connections
The ideal HMI for your needs also depends on other components used in the system. Does the machine have one or many PLCs? Are the products from the same manufacturer? What types of connection methods are supported? The answers to these questions will drive the most suitable HMI for your needs.
Conclusion
HMI software can be useful in all sorts of business environments. Keep these benefits and selection tips in mind to ensure you're making the best interface purchase for your company.
Is this article helpful? Please leave comments and feedback below.