It can be quite challenging to combine your great digital marketing strategies with your web design effectively. Why? Well, it is of no use when you have created the most engaging text, but the actual website is guilty of common user experience web design mistakes. As a matter of fact, when this is sadly the case, the fight has already been lost before it has even begun.
So, have you checked your website lately? Is it running smoothly and does it look clean, clear and to the point? If you want to boost your conversion rates, the easiest way to achieve this is by creating a website that functions well and then to combine that website with the right digital marketing strategy.
Here are a few points to check and consider before you can start to roll out your marketing plans. These web design and digital marketing tips and tricks will help you to get the most out of your website.
Three useful tips to increase your conversion with web design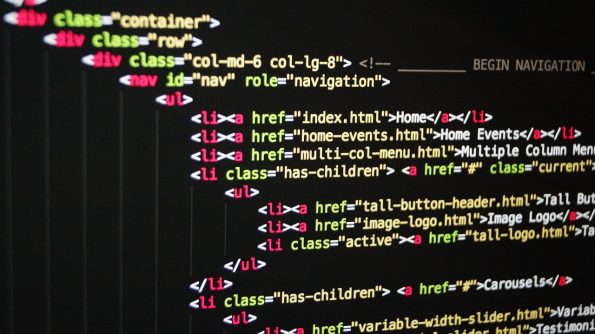 Increase the speed of your site
The chances are good that a visitor will not waste time waiting for your page to load. In fact, according to research that has been completed, Internet users expect that any website should load in under three seconds! So, it does not matter that you have the most informative content, if your page loads too slowly, no visitor will get to read it.
Use an engaging web design
Never forget that your website is the face of your brand and the window to your shop. It represents what you as a company stands for. There is never a second chance to make a first impression, so if your website looks very bad, that is the image potential customers will have of your company, your brand and your products or services. As a matter of fact, according to research almost 50% of Internet users have stated that the design of a website is the most important thing they look at when they need to decide if an online company is credible or not.
Selecting the correct brand colors for your business is a lot of fun with creative color palette tools like this one by Bold Web Design, a leading web design agency, from Adelaide, South Australia. You can see a complete list of the fortune 500 companies, with all their color palettes to give you creative ideas for your own brand
So, in short, the visual aspects are very important for the success of your website and ultimately your company.
Use only top-quality imagery
Stock photos can be perfect to use every now and again, but they cannot beat the impact that genuine, high-quality photography has to offer. Any of the top web design agencies will tell you that your customers will want to see your product or service in use. They will want to see your products from different angles and they would want to have the feeling that what they are going to buy is at least somewhat unique. If you use 360-degree view options and zoomable imagery, it is even better. Just by including these extra enhancements you can increase conversions significantly.
Two practical tips to increase conversion with the help of digital marketing
Do not try to save on copywriting
Every website might be different, but the website's copy remains immensely important for search engine optimisation (SEO). You might think that you can get away with only a couple of hundred words to save money, but the reality is that longer texts are much better. Why? Well, Google and the other search engines use specific standards and one of these things is the length of your website copy. So, a longer text will boost the authority of your website.
Detailed and well-written product and landing page copy and blog posts are one of the ways to boost your Google ranking and thus the number of visitors your website gets.
Create only quality content
There are many web design tricks to writing quality content that will be tailored and unique for the Internet-savvy customer. To everybody the words "good" and "quality" mean something different, but if you did not make any effort producing it then the chances are great that the quality is not that great.
So, take the time and compare your own website to those of successful competitors or to businesses you are impressed by. What can you learn from them? And always choose quality over quantity.
To successfully strike the right balance between web design and digital marketing is not always easy, but start close to home and begin with figuring out which easy fixes could make a big difference to your target consumer. The good news is that not all website improvements need to cost a lot or take a large chunk of time.