Day trading is one of the most popular and profitable ways to invest in the stock market. However, to be successful, you must have a well-developed day trading strategy that you can use consistently. A good day trading strategy should include both short-term and long-term goals and take into account any potential risks associated with day trading. WB Trading reviews tips to help you develop a strategy for day trading success.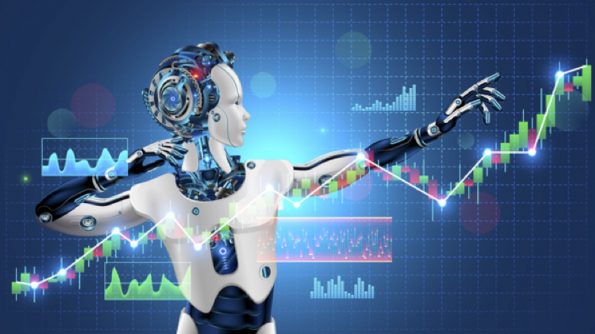 Set Clear Goals
The first step in developing a winning day trading strategy is to set clear goals. These goals should include both short-term and long-term objectives, as well as any specific milestones that you want to achieve. Setting clear goals will help you stay focused on your trades and keep track of your progress over time. It is also important to remember that these goals should be realistic; setting unrealistic expectations can lead to frustration and disappointment when they are not met.
Understand Your Risk Tolerance
Understanding your risk tolerance and tailoring your trading strategy around this key insight is the best way for day traders to ensure success. It is essential to assess your financial standing and prioritize limits on losses you are willing to accept. This can help you decide which types of stocks to buy or sell, when to enter into trades and when exactly to make your exit – limiting any devastating hits to the pocketbook while allowing yourself the chance to profit from those with higher volatility.
Know Your Market
It is essential to understand the market before making any trades. Investing blindly can be dangerous, so studying economic news and market trends and familiarizing yourself with different stocks and sectors to make informed decisions when investing is vital. Additionally, it is crucial to understand the various technical indicators used in day trading, such as moving averages and volume analysis, to identify buying or selling opportunities when they arise.
Develop An Effective Trading System
Now, it's time to develop an effective trading system that works for you. WB Trading reviews what a sound system should have. It includes strategies for entering positions (buying or selling) and setting stop losses (to minimize losses if a trade goes against you). You should also consider setting profit targets (to maximize profits if a trade goes your way) and scaling out of positions (exiting portions of trade at predetermined points for risk management purposes). There should also be strategies for managing risk per trade (the amount of money allocated per trade), position sizing (the number of shares bought or sold for each position), etc.
It's also important to remember that no two traders are alike; what works for one trader may not work for another, so you must create a system tailored specifically to your needs and preferences.
Test Your Strategy Before Implementing It
Before you go live with your day trading strategy, you must first test it out with paper trading or another form of simulated trading. This allows you to practice without putting any real money at risk while still getting a feel for how the system works in real-time conditions. Once you are comfortable with the performance of your system, then it's time to start trading with real money. Remember that no system is 100% accurate, so never invest more than you are willing (or able) to lose. 
Conclusion
Creating an effective day trading strategy can be challenging, but anyone can learn how to do it successfully with dedication and hard work. By setting clear goals, knowing your risk tolerance, understanding the market conditions, developing an effective trading system tailored specifically to your needs, and testing the strategy before implementing it, you can put yourself in an ideal position for success when investing in the stock market through day trading. With practice comes mastery—keep learning about new strategies every day until you find one that works best for you.