Videography techniques have evolved in the past few years! There are new drone videography technologies that have come up. In recent times, drone technology has come a long way since it got introduced to the commercial markets. Today, there are drones available to select from both the rotor-wing and fixed-wing categories. The rotor-wing battery flight times are up for approximately 40 minutes. A fixed-wing aircraft can attain close to flight time of 3 hours. There are a few rotor winged drones that have 6 to 8 motors.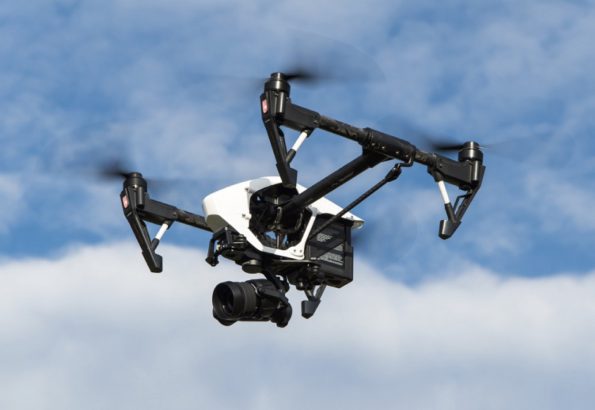 When there is more power, the drones get increased payload capacities. The camera technology for the drones provides the capability to capture as much as 7k video footage. You can also capture 42mp still shots. You can mount the party cameras for capturing cinematic quality video footage. To know more about drone videography, you can check out websites that talk about drone videos.
Using drones for multiple scenarios
There are several ways in which you can use drone videos. Some of the essential pointers include the following:
High altitude aerial video shots–Flying to about 400 feet or more for capturing the elevated perspective of a building for documenting construction progress, marketing, scanning current conditions, documenting property damage, capturing properties location in comparison to the amenities nearby are all possible by using a drone. You can also use the drone to capture beautiful scenery like lakes, rivers, and mountains. You have more scopes to explore when you are resorting to aerial imaging and videography through a drone.
Fly indoors – Flying indoors doesn't allow you the capacity to leverage the new-age technology advancements. You can lose the drone's ability to fly, making use of the GPS location and satellite. It means that if the drone gets left without control, it will drift and move depending on the wind conditions. Hence, the flying can get slightly challenging.
Low-height action shots–Today, most producers want a drone operator who can get away from the secure sky and capture a few of the low action shots. For obtaining creative and low photos, the picturing techniques can get challenging. There might be a few obstacles that can get managed.
Handheld cameras on Gimbal –The drones got undoubtedly designed for flying! However, it can capture ample video footage by merely holding the camera and drone on hand. The majority of drones come with excellently designed gimbaled cameras, apt for capturing stable handheld video footage.
Replica autonomous flight paths –You can avail of the autonomous drone flights with most of the available drone tools. People have worked on projects aiming to capture the same flight path at many different times for generating an evolving time-lapse from sunrise to sunset. The autonomous flight paths have also been accomplished for construction organizations interested in acquiring a similar flight path captured to document construction progress the same every time.
These are some of how drone videography gets used. It helps organizations and individual videographers to capture different altitude images and cater to their varied business purposes.