Nothing impedes warehouse success like unorganised space. The addition of equipment and products is an essential part of any warehouse, but when it contributes to cramped space, you have to look at the big picture: it is making it less efficient and at the same time less of a safe workplace.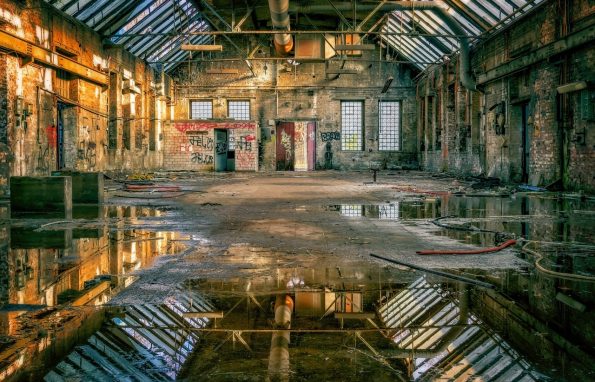 Yes, even if the warehouse space is big it can be poorly used and easily go through this kind of a situation unless you take management and logistics seriously. The ideal solution is to maximise the use of vertical space with the help of pallets; in other words, go upwards and not outwards.
It turns out to be a cheaper solution too as you don't have to undertake an expanding building project, no matter whether you ran out of space because of slow sales, bulk buying, or quick growth. Vertical storage is going to work out for the best of your warehouse in the long run. But then, you get hard-to-reach places.
Making it more of a productive environment, so you would save up time when picking up products or storing them at the higher storage levels, i.e. cut down the time wasted on delivery and the costs of labour spent organising, it's best to invest in access solutions, such as access lift equipment.
Of course, since it's height we're talking about, there is still a specific risk, especially when it comes to using more vertical space than is legal. So apart from first considering the engineering limitations, and then going through with the addition of vertical storage, you have to remember when purchasing lift gear it has to be manufactured meeting the Australian or your own regional base standards.
What Are The Options?
When you decide to take up this purchase, what you first see is that access lift equipment is versatile. There is more than one option given that there is a range of crane cages, scissor lifts, container ramps, work platforms, industrial ladders, and step stools available for sale.
What this means is you're going to have to decide on the option based on the specific needs of your warehouse with a particular focus on creating a safe workplace.
In case you require something other than what you see is offered, worry not, there is also the custom alternative to suit the warehouse's applications. Same as manufacturing standards, there are the Australian safety standards AS/NZS 1892.1 you would have to look in when buying.
It's advisable to pay attention to the materials as well, remembering there are both lighter and heavy-duty models of some of the lifting pieces of equipment, depending on the weight they are designed to carry, so you can't forget the load capacity either.
For instance, the crane cages come in the standard zinc but they can be found with additional mesh roofs for more a more safe workplace. They are suitable for short lifting tasks instead of relying on erecting scaffolds.
Ladders and stools can be found in the fibreglass and plastic models respectively, but there are also those heavy duty metal ones made of aluminium for example, being the safer and more comfortable models. Speaking of safety and comfort with ladders, you have to make sure the steps are non-slip and wide enough.
As for platforms, designed to safely lift workers, they are made of steel. Other features you should look into when buying them specifically is height and width with custom height and large platform being available.
Making loading and unloading materials from containers on the premises easier, container ramps are the choice, and what they have in common with the platforms is the consideration whether they are suitable with forklifts or pallet trucks.
Scissor lifts, other than differing in capacities, differ in height lift too, as well as whether they come with or without cages. What you'd love about all of them, though, is the electric mechanism.
More Helpful Aspects
The access lift equipment aside, though it is the main aspect, you can still count on the help of other aspects to make a better choice. While some pieces of equipment are great with both indoor and outdoor use, some are only specialised for one or the other.
This would give you an insight into the difference of the terrains too, like considering whether the surface you need the equipment for is smooth or uneven and rough. All of this has to do with the safety of the workers as much as of the safety of customers.
Furthermore, you might have to consider additional measures to improve safety, such as getting the proper training and licences for the workers operating the access lift equipment, while also acquiring pieces like safety apparel, from shock-absorbing full body harnesses, helmets and gloves, to high-visibility vests to name few.
There's always improvement needed with inventory. Sometimes the problem stems from storing too many unnecessary pieces, as opposed to too many necessary, and both of them are exaggerated and the causes of warehouse mess.
What this means is not to take vertical space and lift equipment for granted, but learn the skill of inventory storage and dispose of anything that's leading to clutter. A safe workplace depends on it.