All businesses have one thing in common: they want to make a profit. After covering their costs, they need to make money on top of that to reinvest in their businesses and help them grow. The extra cash also gets used to fund new product development.
It's no secret that products have a limited lifespan. It is called the product lifecycle. To have a competitive edge, companies need to think about the next latest and greatest products that customers will want to buy.
But what happens if you are running out of ideas, or the ones you come up with are well-used by your competitors? Fear not, because today's handy blog post will offer you some pointers to help you come up with an excellent product idea!
Make sure your product solves a problem
All too often companies develop new products that solve problems that don't exist! Technology companies are the worst for doing this. Before you make any decisions, you first need to make sure your new product idea solves an existing problem.
To turn your product idea into a profitable one, it should be a problem that many people face rather than a few. It's better to make a small profit but sell large volumes rather than a big one with only a few sales. The market needs to be big enough to justify your new product idea.
Don't make it complicated
One classic mistake that even well-established companies make is to create complicated products. The simpler your product is to use, the higher the chance of more people buying it will be.
It's not a case of "dumbing down" your product. You want to make the experience an enjoyable one for your customers. You don't want them to spend most of their time trying to figure out how to use your product. You want them to "get stuck in" and start using it right away!
Gain people's feedback during the prototype stages
When you have a working version of your product idea available to use, get a select number of people to try it out. You can use their feedback to fine-tune your product before you develop the final version that goes on sale.
In many cases, people might not want to use certain features. And those features could well lower your production costs!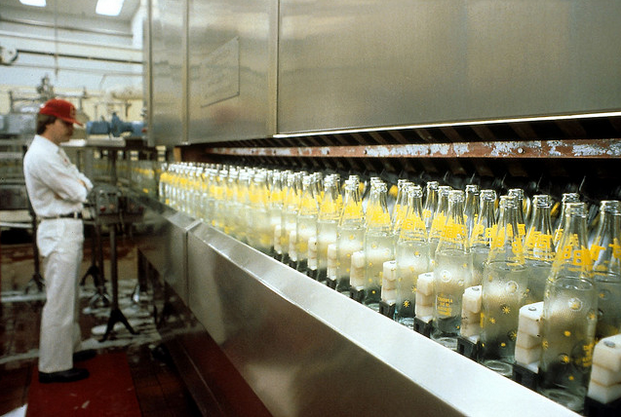 Flickr / seattlemunicipalarchives
Make sure people know about it
The final tip is a rather obvious one; make sure people know about your new product! If you are a young startup business, it's important to learn how best to market any new products you develop.
Online marketing is an effective way to channel your efforts. For example, a website is useful for directing customers that want to learn more about what you sell. And if you want to sell them online, you will need to set up an e-commerce site.
You could do a search for Magento Support London or "OpenCart development." Both are good platforms that most e-commerce sites use. And they have a good online support community to back them up too.
Also, don't forget to use social media to help spread the word about your new product too!