Event planning is a lucrative venture that should be given the credit it deserves. If you already have the passion and talent for managing events, it's high time you gave it a shot. All you need is the talent, zeal and consistency to become a successful event planner. To start a successful event planning business, there are several things you need to do.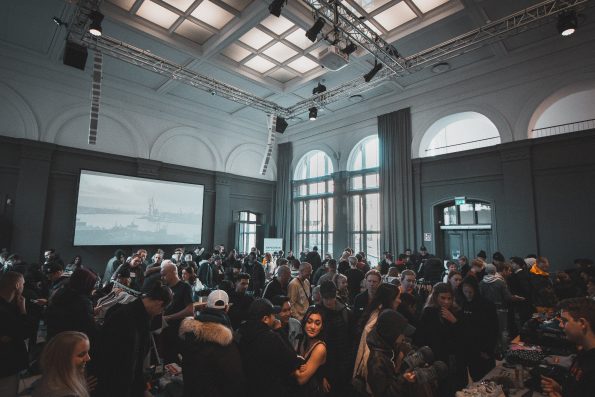 Get Listed on Event Planning Websites
When people are searching for services, the first source of information is the internet. This means you need to list your business on the best event planning websites. You also need to take advantage of social media to market your services. Check out https://eventplanner.co.nz to list your event planning business.
Obtain the Necessary Certifications
To become an event planner you need the necessary skills so that people can trust your services. It's vital to understand your craft before investing your money on it. Take event planning courses to gain some experience and the necessary certifications. Whether you've worked in this industry before or not, it's important to get some formal certification. This will solidify your portfolio because you will have something to present to your clients. Besides getting the documents, there's always something new to learn.
Come up with a Solid Marketing Plan
Event planning is all about marketing. Your marketing budget should be as high as 30% of your business's expenses. This might seem too much but there's no way around it. You have to sell your name before you can start making good profits. Another advantage about this business is the referrals. If you are competent at what you do, your clients will most likely refer other people to you. Always work towards customer satisfaction as a way of marketing your services. Your marketing budget should finance the following:
Creation of a good website for your venture
Printing flyers and business cards
Travel expenses for networking programs
Online advertisement and digital marketing
Your marketing plan will determine how well you can beat the competition from established companies in this industry. You need to spend money to make money
Know Your Target Market
Event planning services can be classified into two markets: social and corporate. The corporate market caters to non-profit organizations, charities, and companies. It involves hosting gala fundraisers for various non-profit organizations, athletic competitions and receptions among others. It also deals with planning and hosting annual events such as general meetings for various companies. This is a promising niche because there are thousands of such events happening every year.
The social market, on the other hand, caters to social events such as birthday parties, weddings, bar and bat mitzvahs, reunions, and anniversary parties among others. Social market events are projected to increase in the years to come.
Take advantage of both the social and corporate market to maximize your profits. You need the right team to help with the planning and coordination of such events.
Transparency Is Key
When a client approaches you for an upcoming event, they will most likely have a budget in mind. This means you need to get your math right when working with the client's budget. Don't promise what you can't deliver. Let the customer know what their money can or can't afford. Explain your plan to them so that they understand where every coin is spent.
Apart from being transparent with your clients, it's crucial to have your books in order. Do not overspend while trying to please the client. Make the right estimates to avoid losing money at the expense of satisfying a client.