Starting a business involves a lot of work and planning. You need to have an idea, a realistic business plan, and build your team. One of the positions you will need to fill is that of the bookkeeper. You can hire someone to your team, do it yourself, or hire a third party virtual bookkeeper.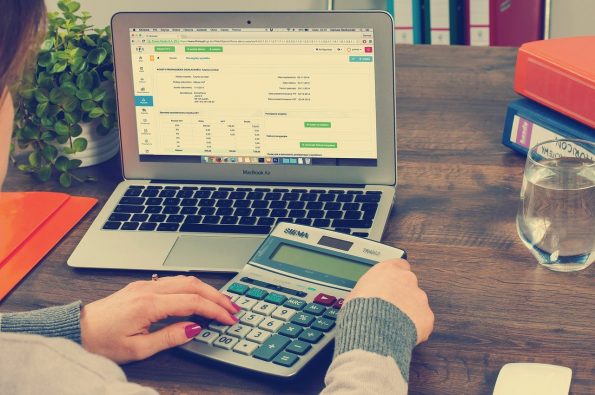 The thing is, if you try to do it yourself, it can take you away from everything else you need to do for your business. Depending on the size and complexity of your startup, there may be many hours of work involved in doing regular bookkeeping. You probably aren't going into business just so that you could do bookkeeping. If that were the case, you would just get a job as a bookkeeper. 
Every moment that you spend bookkeeping takes away your focus on your core business. You could also certainly hire someone, but then you would have to pay a salary and invest in training. All of these costs in time or finances could sink your business. However, virtual bookkeeping could save your startup and keep you on the road for success. Here's how. 
It's Less of an Investment
Yes, hiring a virtual bookkeeper does involve an investment. You will pay for their time that they are working on your company. However, it can be significantly less than if you hired someone to your team, even if it's just part-time. 
When you hire someone, you need to go through a recruitment process, which takes up a lot of your time. Then, once someone is hired, you have to train them. You may not pay them any more than you would a virtual bookkeeper, but you will have to account for things such as vacation days, benefits, and any other costs involved with employing people. Plus, if the employee doesn't work out, you have to go through the entire process again. 
With a virtual bookkeeper, you don't have to do any of that. You pay for their time, and that is it. They are already skilled, and already know how to handle the finances of a business. On top of that, if a virtual bookkeeper doesn't work out for you, you can always hire another one without much hassle. 
Up-To-Date Data
If you are handling the bookkeeping yourself, or you have another team member doing it as part of their job, then there may be times when you get behind. If your books aren't updated, you can end up going over budget, or not realizing when you have a shortfall. Running a startup is hard enough as it is, and not having up-to-date information can be a death knell. With a virtual bookkeeper, they will update your information as quickly as possible in a cloud file. That way your data is always available when you need it so you can make informed decisions with accurate information. 
Data Backups
Let's say something happens to your local server or your cloud-software and you lose vital financial data? This might be something that sinks many businesses. However, with a virtual bookkeeper, you can be assured that you will always have a data backup off-site. Yes, they will update to your cloud-based software, but they can also keep a hard backup. That way, even if something happens at your central office, there will still be a copy that is unaffected, and your business will be protected. 
You Can Focus On What You Do Best
To find success with a startup, you need to be efficient and effective. If you are spending a lot of time as a bookkeeper, especially if it is not one of your skills, then you are not being efficient with your time. By outsourcing your bookkeeping, you can spend your time doing what you do best, and what you need to do. That is growing your business. Instead of entering numbers into a database, you can be calling prospects, following up with suppliers, and making the connections you need to reach the next level. Don't get bogged down by the details involved with bookkeeping yourself. 
Unbiased Opinions
When you hire a bookkeeper to your team, they may be unwilling to give you an honest opinion of your business if they fear for their job. Or, they may be so invested in your mission that they ignore some warning signs. With a virtual bookkeeper, you can get opinions you can trust about your business, so that you can make better decisions that aren't informed by bias. 
Running a startup is hard. There is a lot of work to do both to get it up and running and to make it successful. Your bookkeeping is an important function, but it's one that you can safely get someone else to do. Hire a virtual bookkeeper to keep accurate records and to potentially save your startup.