You've developed a great product. You've taken it to the market and have seen strong sales and rave reviews by customers. Yet, you do not have enough cash to scale it in order to reach its full potential. This is the point where a venture capitalist (VC) can make all the difference in realizing your dreams.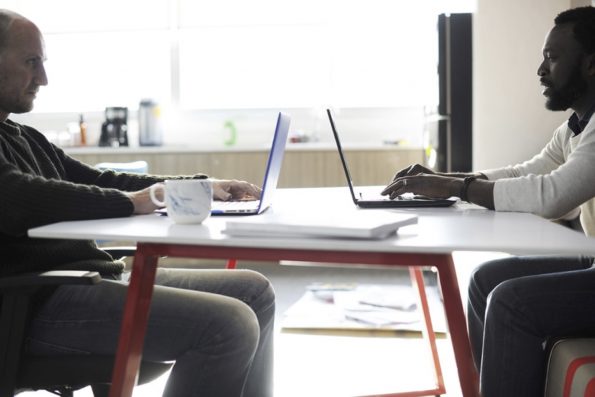 There are numerous startups chasing after a comparatively small number of VCs. How do you pitch your business in a way that makes you stand out from the rest? Here are 3 useful tips.
1.  Do Your Homework
Before meeting with a venture capitalist, you must have a clearly defined business model and a functioning team in place. That means having precise answers to all the important questions. Is it a lifestyle product? Is the business generating cash? What are the short and long-term goals? Could the business be worth a billion dollars someday?
It also means creating a seamless operation. Whereas you'll probably be going to the VC's location, always be prepared to let them visit your office at short notice in the event they'd like to get a better feel of your product. You can prepare for this by streamlining your business processes using workflow and project management systems such as Kanban board software.
Remember that VCs are not all the same. You want to approach the ones who are most likely to buy into your idea. Understand which one is right for you by learning about their reputation, taking a look at their website and examining their portfolio. If there's a business in their portfolio that could be a direct competitor to your product, you'll be better off avoiding them.
However, if something in their portfolio is similar to your business but not directly competitive, that could mean they are more likely to grasp what you do. VCs often make up their minds pretty early in your pitch and a lot of this has to do with how quickly they can understand your product.
2.  Stay Focused
You approach a venture capitalist because you need the money. The very thought of VC funding and how massively it could transform your business may cause an entrepreneur to be frantic and anxious. Many respond to this by packing as much information in their pitch as they can in the hopes that somewhere in there, there'll be something that will win over the VC.
They'll be armed with every fact and number and be keen on sharing it all to demonstrate how thorough and well-prepared they are. This is an almost sure path to pitching failure. Instead, you must think through you pitch weeks in advance and develop a write-up that can clearly communicate in about 5 minutes what it is you do and why they should invest in it.
What you need to do in this short period is demonstrate that you understand the marketplace, explain why you think an opportunity exists for your product and show you have set up the right team and processes to deliver the product to the market. This is where metrics are particularly useful in quantifying the magnitude of the opportunity.
Many VCs see a long winded and complicated pitch as a red flag. It's viewed as a sign that the entrepreneur is either disorganized or trying to hide a major flaw. VCs are unlikely to invest in your business after just one meeting. Ergo, your goal at the first meeting is get the VC interested enough to request a second meeting where you can delve into more detail.
3.  It Always Costs More Than You Think
As an entrepreneur, it usually seems fairly easy to tell how much money you need to move the business to the next level. It is only when you get down to actually determining this figure that you start to see there's numerous dynamic variables involved.
The first thing on most startup CEOs' minds is to increase production but this would be pointless if there isn't a corresponding increase in sales and marketing efforts. You may need to invest in new technology in tandem with the business desired scale. Your staff will increase as will your overhead costs such as electricity and office space.
These are just some of the more obvious examples but as you sit and think through it, you'll realize that even these barely scratch the surface. This is why no matter how thorough and elaborate you believe your future spending plans are, always budget for more money, more resources and for longer because everything is likely to be more difficult and require more cash than you expect it to.
The good thing is that most VCs are reasonable, practical and flexible about funding because after all, it's in their best interests that you succeed. It could also be that the business is growing much faster than you had anticipated and this will be viewed as a positive development. Nevertheless, you want to do whatever you can to avoid going back for more cash barely a few weeks after securing funding.
In a nutshell, persuading a venture capitalist is dependent on advance, well researched and a well-thought-out pitch.
Is this article helpful? Please leave your comments and feedback.