For children and their families, Halloween can be a fun and exciting time. For teenagers, however, the holiday represents a notorious excuse for devious behaviour like throwing raw eggs and toilet paper on any type of structure. Occasionally, these pranks can get out of hand to the extent of targeting businesses as well. When this situation arises, it isn't unusual for these childish hijinks to escalate into property damage or even serious crimes. With such a great threat looming at your door, you have to get your security preparations ready.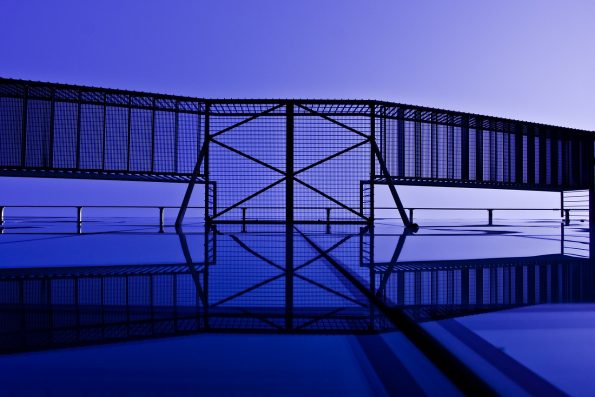 Upgrading Your Security Capabilities
Get ready in time for the dangerous side of Halloween by upgrading the security at your company. Why risk company property and personnel when a small investment now could allow you to be prepared for years to come? Security preparations are a small expense now, but when you consider the potential losses of company assets, your investment could end up paying off many times over. The only question to consider is what kind of security system will work best for your needs.
Different Types of Security
When it comes to security options for a small business, there are many options available to you. Some of the most popular choices include:
Security Cameras
Perimeter Fencing
Professional Guards
Security ID Cards
While any of these options can be useful deterrents against criminal activity, they all have their advantages and disadvantages.
Security Cameras
Just the sight of cameras on company property can provide you with a useful deterrent against Halloween vandalism whether or not they are recording. On a day-to-day basis, security cameras can become expensive to operate since the footage they record must be monitored by employees. Professional quality security camera systems can also be very expensive to purchase.
Perimeter Fencing and Guards
Fencing will give you some level of protection against entry, but will not completely prevent access to your property. Without the addition cost of professional guards, fencing will offer little protection against teenagers on Halloween night. Both of these options are extremely expensive in comparison to other solutions, but can provide an effective system when used together.
A Complete Security ID Card Printing System
With business security plastic card printers available at your place of work, you get more control over your security system. PVC ID cards are used by more businesses and government organizations than any other type of security solution. The reason for this is that they allow companies to protect their sensitive locations at all hours of the day but granting access solely to those who are issue an access card.
Such cards can contain encrypted digital information about employees and are capable of employing a variety of technologies to prevent counterfeiting. Since an ID card system can be used on both exterior fencing and doors to a building, it offers an extra layer of protection and is one of the most critical security preparations.
Halloween can be a fun night or a dangerous time. Make sure that your business is protected by introducing a security card Id system for your company.