The globalization of the world has opened up many new opportunities which is allowing people to seek out new horizons across the world. Some people look to exploit their professional skills in new expanding markets. Others may seek a second home, or even retirement in a pleasurable environment.
It is fair to say that there is not any one single reason why a person would wish to move and settle into a new way of life, but one thing is for sure, it is an expanding, global phenomenon.
So why are so many people attracted to this little brother emirate? Although much smaller than it's more famous neighbours, Dubai and Abu Dhabi, Ras Al Khaimah, it has a quality and charm all of its own.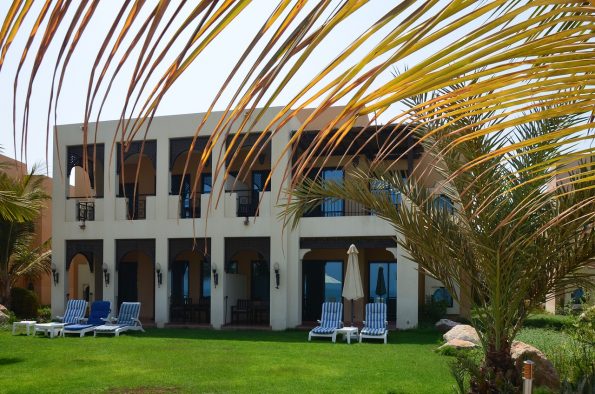 Ras Al Khaimah Politics and Business
Ras Al Khaimah is becoming ever more popular with foreign companies, in fact more than 100 countries are represented by over 7,500 companies operating from the emirate. High tech, oil, manufacturing and real estate businesses are thriving, as is tourism.
Tourism is a good indicator of how a destination is perceived around the world. August of this year saw 118,000 tourists visit the emirate, which shows a 5% increase year on year.
Politically, the emirate is stable, being ruled by the Al-Qasimi "Tribe' since the early 19thcentury. Politics takes a conservative stance, and although a tolerant society, respect should be shown towards cultural beliefs and traditions.
The economy is strong, in 2018 the gross domestic product per capita head was $28,500. In 2019 the forecast is $29,200 and for 2020 there is an expected 2.1% growth. With crime at a virtual zero, the emirate is economically and socially attractive.
Career opportunities in Ras Al Khaimah are plentiful and varied. The oil industry attracts skilled workers from all over the world, as does the high tech computing industry. The real estate market is buoyant and actively seeks foreign professionals, as does the tourist sector. From company directors to sales representatives, companies within the emirate are constantly recruiting.
Property in Ras Al Khaimah
The rental properties in Ras Al Khaimah are many and varied and there is something to suit everyone. From Apartments in the city, town houses and beach villas, you are sure to find a property that is of quality and affordable. As a rough rule of thumb, the cost of a property is likely to consume around 20% of your net salary.
If purchasing a property, mortgage repayments have a slightly lower financial liability against salary compared to average rental costs. Buying a property in the emirate in which to live, or as a buy to let investment, is perfectly legal. Mortgage lending for expats can be up to 75% of the property value, and 80% for locals.
They put a great deal of thought put into design and function, all properties in the emirate tend to be modern, well equipped, and are built to standards that are likely to be recognized in most western countries.
Ras Al Khaimah Leisure Time
A modern emirate catering for modern people, this certainly sums up Ras Al Khaimah. Shopaholics will not be disappointed in Ras Al Khaimah. This small emirate can boast many, quality shopping precincts and streets with high quality merchandise, both local and from around the world. In the center of Ras Al Khaimah there are four enormous, glitzy shopping malls that cater for all.
The sporty set are also not to be disappointed. Golf aficionados will be in their element. This small emirate has two of its own international standard golf courses, and there are over 100 more within easy driving distance within the United Arab Emirates.
It is well known that horses and the Arab world have been synonymous with each other for centuries, equestrian sports are considered national pastimes. The are many venues and events that create marvelous spectacles for all to enjoy. For the young and the old, equestrian sports are to be enjoyed as a spectator, or as a participant.
For the gastronomes or those that simply enjoy a good night out, Ras Al Khaimah has some of the best restaurants to be found anywhere. Many are headed up by world class chefs who create delectable, mouthwatering dishes from across the world. Here is to be found an entire culinary world, Lebanese, Italian, French, Turkish, Japanese, Indian, and much more. Haute cuisine or a humble burger and fries, it is all on offer and of the highest standard.
Whatever your reason, moving to Ras Al Khaimah will not disappoint. But wise heads know that it needs to be done with the help of professionals in the field. Those such as https://smarttruck.ae/who have the knowledge and experience to make your move stress and problem free.