Over the last few years, remote working and flexible hours have become more and more popular in companies worldwide. With the global spread of COVID-19 in 2020, however, work-from-home and remote working became the new norm, with lockdowns and restrictions forcing people to stay at home and continue working.  With this immense change to the working environment came vast changes and challenges to the engagement, communication and working ethic of employees worldwide. While many companies reported higher productivity and more work-home balanced employees, many reported a noticeable decrease in employee engagement. Lack of engagement and reduced availability and responsiveness from team members have become some of the biggest grudge points for employers and managers globally.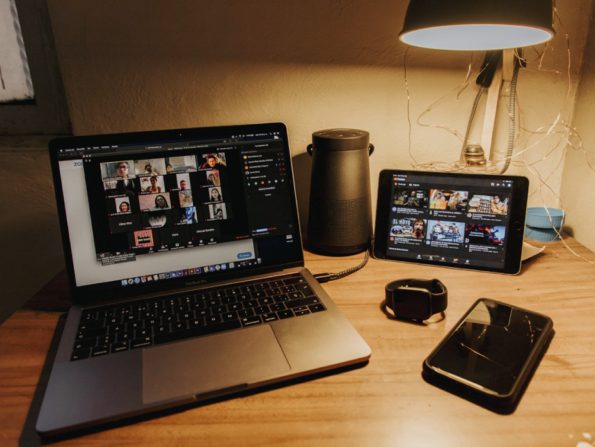 Some of the most effective ways of re-engaging remote employees is through virtual events and team buildings. After-work activities have always been a key way of bringing employees together, outside of the pressurized working environment. Not only do they get to know each other outside of work more, but a sense of community and work ethic can be built through these activities. So, we took a look at how you can virtually engage your employee. 
Virtual After-Work Drinks 
After-work drinks have become something of an institution for many companies. Happy hour Fridays are not only important for employees to wind down after a pressurized and stressful week but are also a great way of incentivizing and rewarding your staff for the work that they have achieved throughout the week. 
It allows teams to get together, celebrate their big wins, discuss their achievements and even brainstorm in a stress-free environment for any future projects. It is advisable to try and steer a lot of the conversation away from shop talk though. This is the opportunity for employees to get to know each other outside of work and learn more about their home life and their personalities. This will develop stronger bonds when working together during the week and a higher level of employee engagement. 
Even with remote working and social distancing, happy hour can still be done. Set up time on a Friday (at the end of the day) to have drinks together and be more social. To up the experience, consider happy hour kits or experiences to send to your employees. SnackNation has some great suggestions for a virtual wine testing event that all of your employees can partake in. 
There are various options to choose from, from a pairing experience that brings the winemaker and expert in to go through the varietals or a kit with wine samples and cheese pairings. There are also a number of DIY options where guests can buy the wine themselves, but the experiences really do make it unforgettable. 
Online Game Night 
Turn the excitement up a notch and introduce a game night for your employees. You don't necessarily need to make it during the night, but perhaps toward the end of the day might be more suitable. This is also great for the employees that do not drink and who prefer interacting with other people through activities. 
Quiz sessions, online trivia and even poker nights are great ideas to get your employees logged on and engaged with each other and your company. You can even look into incentivizing the games and provide prizes to the top three winners. This will encourage them to join the activity, but also strive to fully participate. 
These sessions tend to reduce stress, spark creativity and even improve brain function. This is especially true for the more educational games. So, you can build up your employees' general knowledge and build brain function at the same time as having fun. Which is an absolute bonus when it comes to employee engagement.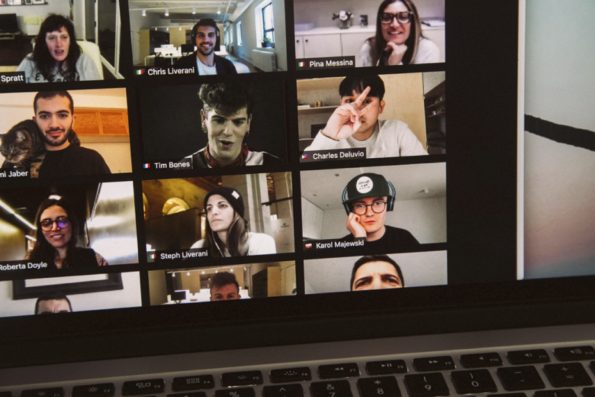 Digital Team Building Exercises
If you are looking to one-up the virtual events, and actually create team-building exercises, there are plenty of online options. Now, more than ever, team buildings are really important to re-engage employees with each other, create interpersonal communication and build up teams that are no longer sitting next to each other. 
You can choose to have one of the previously mentioned games or activities done in teams or groups. Or, you can seek out custom-built online team-buildings that will build up team strengths, pinpoint the weaknesses and align communication between the team members. 
Trivia games can see employees split into teams with members communicating virtually in the backend with each other. Ice-breakers are also a good tool for employees to get together in teams and create activities that they can do online.
Escape rooms are also a great team activity that employees can do and work together to escape the virtual room. This will involve virtual puzzles, problem-solving and clue-finding on a virtual platform, with teamwork and employee engagement being key. 
Virtual Volunteering 
Volunteering has always been a great way for employees to bond and develop a connection through giving back to communities. With social distancing and lockdown, this has become more and more difficult. 
Virtual volunteering allows your staff members to use their skills to help other companies or brands in need online. Staff members can use their skills that they are using to build your company to assist others. So, a graphic designer, for example, can provide free design services to a charity or small business to help them develop their brand or logo. Web designers can assist in creating a website for them. Finance managers can dedicate a certain amount of time each month to the books and provide tax advice. 
Not only can you list this under your corporate responsibility projects, but your team members will be banded together to help another worthy cause grow and be seen. 
Remote Clubs and Activities 
Lastly, consider creating interest-based virtual clubs for your employees. Each employee will have different interests and hobbies, but you can create platforms for them to share their experience, progress and passion.
Book, art and movie clubs are great ways to encourage your employees to not only engage in similar passions but to intellectually stimulate them as well. Book clubs are a great way for your staff to be introduced to some of the great works, while movies can be chosen to promote intellectual conversations. 
Exercise clubs are also important to keep your staff healthy and fit, especially during lockdown. Targets can be set, performance monitored and progress celebrated by all of the team members equally. Not only will the team be more motivated to stay healthy, but this employee engagement will be translated into their performance in their work. 
Last Thoughts 
In wrapping up, it is important to keep your employees feeling motivated and engaged, even with remote work and while sitting in different areas. Don't forget birthdays, work anniversaries and holidays. Create a virtual event, whether it be a lunch or drinks to celebrate the big wins in the company. Ice-breaker and welcome events should be created for new employees too. They face a more challenging environment than the employees who have met and spent time together so early employee engagement activities can foster long term loyalty. Opening up this communication and rewarding participation is incredibly important to keep your staff on board and happy.