Modern technologies may be a real blessing for small companies lacking resources and having to promptly produce tangible outputs. A good grammar checker can easily replace several proofreaders and editors and save you hundreds of dollars or euros when you are developing your website texts or your first marketing campaigns. However, these solutions may also be a source of additional risks and challenges if you do not fully understand both the benefits and the threats associated with them. Even the best software product may cause more harm than good if you use it improperly or do not take into account its limitations. In this article, we will analyse the top 5 technological challenges your startup will face in 2023. 
1. Remote Work
The global pandemic has substantially forced the advancement of the gig economy and remote working arrangements. On the one hand, most workers expect such options to be made available by employers. On the other hand, many firms may have to use the global workforce pool due to the scarcity of highly skilled specialists in their areas. 
In the case of startups, this poses a number of major challenges including: 
The need to work across different time zones.
The complexity of simultaneous work on a certain project.
The risks of sharing some sensitive information with remote workers.
Cybersecurity threats.
While most of these problems can be addressed through a well-designed system, you need to develop it right from the start. Otherwise, you will not be prepared for any emerging technological challenges associated with remote work.
2. Scaling Up
The first challenge is closely linked with the growth barriers experienced by most startup companies. As your team attracts more and more employees and external contractors, your business processes also increase their complexity. Sooner or later, there comes a time when you cannot live on oral agreements and daily planning.
From a technological standpoint, this means that your systems must be capable of scaling up efficiently up to the size of a medium enterprise employing up to 150-250 people. This includes knowledge management systems, internal wikis, project management systems, scheduling solutions, accounting systems, customer relationship management (CRM) systems, and marketing practices. 
If possible, plan these elements in advance to ensure that you have sufficient time for refining them afterwards. This will prepare you for the scaling-up phase where you will only need to distribute the formulated guidelines among your new workers and monitor compliance.
3. Software Choices
Let us face it, most startups are cash-strapped and are focused on producing a marketable output of their activities until their venture capital runs dry. However, this may create a major barrier to growth in the future if you apply excessive cost-cutting to the software dimension of your business. Many startups try to use free products or products offered by small companies that have low subscription costs or purchase prices. This is extremely convenient for a new company looking to minimise its expenses in a short-term perspective. 
The problem is, your scaling-up process usually involves the need to change your utilised software products since free or small-scale products are usually not capable of supporting large business processes. With startups being growth-oriented enterprises by their nature, this adds extra stress and leads to substantial disruptions in your workflow. Due to this effect, we would advise exploring some popular paid products right from the start. Most of them have trial periods allowing you to identify whether they are suitable for your needs. If you find a perfect solution, it may be reasonable to invest more resources in it to avoid 'shifting gears' in the future. 
4. Hardware Costs
Similar to software, hardware procurement is a major challenge faced by most startups. As the prices of motherboards, CPUs, laptops, and other similar items are growing due to the global semiconductor crisis, many owners encounter one of the following questions: 
Should the personal hardware owned by employees be used for work-related purposes?
Should remote work from home desktops and laptops be allowed?
What kind of access (VPN, cloud-based work, centralised servers, thin/thick client schemes, etc.) should be used to work on shared projects?
Can staff members take some information home to think about it during their free time?
Most of these questions are determined by the fact that purchasing separate desktop and laptop equipment for every startup founder and employee may be a costly endeavour. While this ensures homogeneity and the highest control over cybersecurity aspects, this may not be affordable to most new companies. Depending on your desired risk profile, you may choose some middle-of-the-road option allowing you to develop a centralised ecosystem and grant access to it to remote employees via secured channels that are continuously monitored by your tech staff.
5. Cybersecurity
If there is one thing that terrifies any startup owner, it is industrial espionage. If you are working on innovative ideas that may become disruptive innovations in the future, you may be raising the interest of both major corporations and smaller direct competitors. In the world of remote work and increasing numbers of hacking attacks, you have to be 100% sure that your sensitive information does not fall into wrong hands.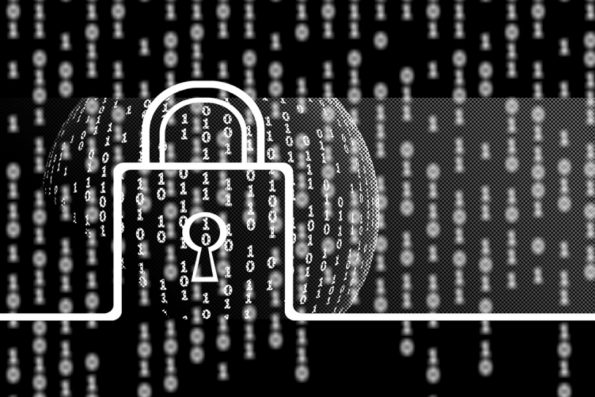 Here are some ideas that may help you achieve this goal: 
Limit the access of your employees to some sensitive information.
Break down complex tasks and allocated different parts to different employees and/or contractors.
Store all crucial information in a centralised system with sufficient protection.
Perform regular cybersecurity audits.
These measures are especially important during your initial phases preceding the development of your know-how. Make sure that all founders fully commit to strict cybersecurity policies and do not work from their home devices or shared devices. 
Also, make sure that you procure the same models of hardware items. This allows you to use economies of scale by: 
Using the same settings and policies for all devices.
Facilitating repairs and replacements of device components via 'donor' devices.
Reducing any discrepancies or perceive unfairness among employees using different systems.
Keeping your ecosystem homogenous, transparent, and easily manageable.