Videos have become easier and more powerful than they used to be a few years back. We can get evidence in the stats that say, "Videos drive two-thirds of the whole internet traffic and is anticipated to grow to about 82% by 2020". Businesses in 2018 have already anticipated the trend and have adopted this emerging tech for gaining a grip on their audience base. With more and more businesses realizing videos for marketing and brand education, 73% of B2B organizations say they have received a positive ROI after using video marketing.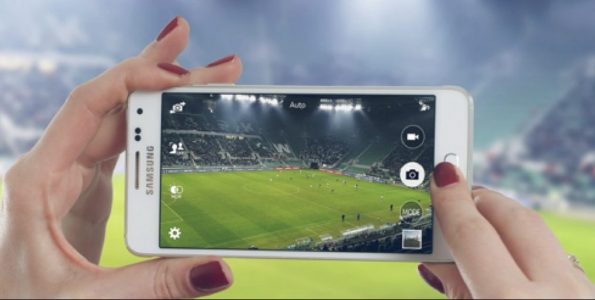 Businesses stream to a huge audience base and yet able to engage each of the viewers at the same time. How do they do it? They utilize high-end and expensive live video streaming solutions, which enable them to employ an array of entities that encourage viewership. How would you do it?
Fortunately, the software you need for an entry into the professional level streaming does not have to be expensive. At least until the time you attain the enterprise level expertise, you can rely on some economical solutions that we have listed in this article.
How to choose a professional level live streaming solution?
It is not simple to pick a right video streaming software in an economical range. Especially when you are a pro streamer and want every possible opportunity to escalate your visibility, you cannot rely on a free video streaming service. Streaming is a growing market, and you need every inch of the latest tech for claiming your share of attention among the marketing prospects. So how would you choose?
You should look for some key features among the list of the live streaming solutions you are looking at. When you are streaming as a pro, evaluate the following aspects as prime necessities:
Security of your viewer's data
Personalization for the corresponding audience
Features for engagement and interaction with viewers
Analytics and ways to monetize your streams
Ability to adapt to your brand identity and more importantly,
Customer support from the developer
Considering the above aspects, we have compiled a list of top five live video streaming platforms for marketing that offer these features out of the box.
Top live video streaming software in the economical range
1.    Dacast
Dacast is a streaming-as-a-service firm (SaaS-based) eminently known for its flexible video streaming with cloud computing. It can function both as an HD live broadcasting and as on-demand video streaming solution. It made into our list because of its competitive pricing structure. Its main video marketing features include-
Pay-per-view monetization policies.
A wide range of security options with geographic restrictions.
Multi bit-rate streaming for adapting to viewer's device and internet bandwidth.
Watermarking feature for adapting to your brand identity.
Impressive user and video performance analytics.
Multiple monetization options
Pricing:
The aggressive pricing ranges between $19 /month-$289/month. You can go with the base plan for starters and choose to upgrade in the later stages for additional features such as full API access and multiple monetization options. There is also a mid-range plan of $125/month.
2.    Vidizmo
Vidizmo offers a highly reliable solution that caters all possible necessities of an enterprise level streaming solution in an economical price range. It offers a medium fully loaded with tools necessary to create, edit, share and track the live & on-demand videos. In addition to corporate training & e-learning, businesses also utilize software for video marketing communications, customer support and product education. The features because of which it made into our list include-
HTML5 and Flash video players for seamless playback on an array of devices.
Automated workflow for video uploading.
Analytics for tracking video plays and duration.
Open APIs for extension and further developments.
Campaign management to manage and track content performance.
In-video interactivity through quizzes and polls.
Pricing:
Adaptive pricing is available for all levels of usage: per user, per author and storage. Base price starts at $79/month and changes as you opt for corresponding features and other on-site licenses.
3.    StreamNow
StreamNow caters to the needs and requirements of professional live streaming software that is extremely affordable as well. The uncompromised array of features gives the finest experience to the viewers and the streamer. StreamHash, the parent brand also offers many video marketing and streaming solutions that complement the live streaming product. It is indeed a new entrant; however, its features are promising and include a one-time-payment model.
Lower latency in the live stream videos.
Peer to peer chat system for real-time interaction.
Pay Per View model of Revenue generation
PayPal payment gateway for secure transactions
Native Android app for seamless mobile experience
On-demand video hosting also available.
White label custom branding for seamless adaptation to your brand.
Pricing:
StreamNow offers a flexible pricing structure with just a one-time-payment mode. Moreover, with the purchase, you are entitled to receive free upgrades and maintenance as well. The base price of the product is $499 and you can choose the 'Ultimate' plan for $999, which also offers mobile streaming on iOS and Android devices.
4.    Ooyala
Ooyala offers Cloud, SaaS and Web-based deployment for the business of all scales. It provides tailored video experiences across all screen sizes. The solution is one of the best in the market for video management, sharing, tracking, and monetization of live streams. The extended range of features makes the platform one of the best for video marketing in our list.
Video sharing and delivery through CDNs.
Player skin customization and skinning for a personalized experience.
Multiple bitrate switching on the go for finest content delivery across all type of internet bandwidth.
Open APIs architecture allows third-party integration effortlessly.
Ad integrations across various platforms to monetize the videos.
Upload on-demand video in batch upload videos
Engagement analytics to track popular content trends
Supports Flash as well as HTML5 video players.
Pricing:
You can go for entry-level Ooyala plans for $500/month with limited usage. Furthermore, you can opt for additional bandwidth, storage and customizations with additional costs accordingly.
5.    Ustream (IBM Cloud video)
Ustream, now known as IBM cloud video, provides an ultimate live streaming experience with an array for interactive tools and advertising capabilities. The software allows a broadcast across different mobile phones, smart TVs and many other devices. It offers numerous abilities to save video recordings, manage them, share them and share them with others on the internet. The Features include:
Setup and start delivering on the go with video hosting delivered through CDNs.
You can fully customize according to your brand using video player customization, themes and custom pages.
Offers open APIs for customization and extension of the features.
Tools for mounting a third party video experience or application using the open API.
Ad integrations in different formats supported by all the top platforms for video sharing.
Video performance analytics to see video metrics, audience metrics, and popular content trending on the platform.
Supports both Flash and HTML5 video player encoding.
Built-in social media integrations with popular social networking platforms
Pricing:
The pricing starts at $99/month and goes all the way to $999/month. Based on different licenses, resources, features, bandwidth, and storage access you can choose from numerous plans.
Most of the software mentioned here are capable of offering video marketing solutions from small to the biggest requirements. Depending on your requirements, audience base, storage need and affordability, you can choose anyone from the options as mentioned above.