The Indian furniture industry is booming at an impressive speed. Increasing population raised living standards, and spending habits are contributing to the high demand for furniture. And as long as humans continue to construct new houses, apartments, and offices, demand for furniture will go on increasing consistently. Therefore, venturing into a furniture-related business can be a lucrative opportunity. Particularly with more people working from home globally, the demand is high across most of the world. It is a promising niche market in any region.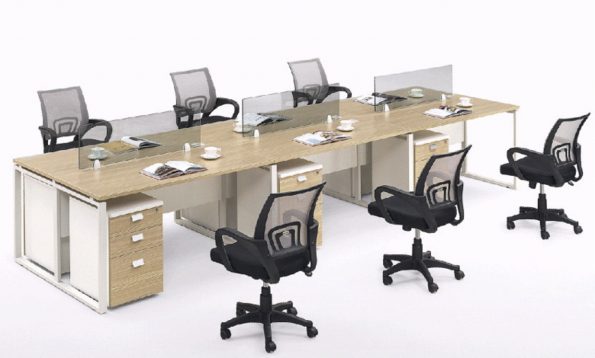 Profitable Furniture Business Ideas
Here are the top five furniture-related business ideas that are worth investing in. 
#1. Bamboo Artisan Furniture
Bamboo and cane artisan furniture is sweeping a new trend in the furniture industry. It is a hot favorite among masses as decorative furniture. The bamboo and cane furniture items are made using manual weaving of bamboo slivers to form intricate patterns and detailing. This is particular furniture is high in demand due to its unique handicraft aesthetics which can be found in its range of sofa-sets, raking chairs, tables, chairs, and lamps.
#2. Plastic Furniture
Plastic molded furniture is widely preferred among people for being economical. Moreover, it features unique designs that cannot be found in conventional wooden and metal furniture sets. The plastic furniture is suitable for cafes, restaurants, offices, as well as home due to its durability, lightweight, and easy maintenance. 
#3. Wooden Furniture
Wooden furniture is the traditional and most popular type of furniture. It has huge demand throughout the year; thereby it is a highly rewarding furniture-related business. Make sure to study the market and the competition so you'd learn how to price your wood projects properly. Being the oldest type, wooden furniture has evolved a lot over the years. It is available in the space-saving range to fit the small spaces and modern sensibilities. Such as the dining table set & dining chairs is the best option for those looking for multifunctional, aesthetically pleasing, and space-saving solutions. Wooden furniture making business is relatively easy to start; you can start it from home. Although it requires skills and expertise.
#4. Leather Furniture
If you are fascinated with luxury and lifestyle products, resort to leather furniture making. It is a profitable furniture-related business with an attractive margin. Leather furniture is basically a popular choice for the living room and dining room. It also enjoys the biggest share for office furniture. The cunning design, versatility, and attractive appeal of leather furniture make it a preferred choice among urban areas. The business is profitable due to its increasing market demand but requires a considerable investment. 
#5. Steel Furniture
Steel has an extensive market demand which follows a steady trend throughout the year. Steel furniture is preferred in industries, commercial, and households due to their durability, maintenance, and easy transportability. Steel almirahs, cupboards, and chairs find high demand in large organizations. So, once you established the business you are likely to receive bulk orders. With simple and low-cost equipment you can commence your steel furniture-making business.
Furthermore, using these furniture-making business ideas you can set up your manufacturing unit and start selling your furniture online. E-commerce platforms are gaining wide traction among the audience therefore it is a pretty good idea to sell furniture on online marketplaces to help your furniture-related business thrive.