Work in the manufacturing industry can be strenuous and dangerous as it involves working with hazardous materials, heavy equipment, and dangerous machines. Employers and employees need to take necessary precautions to protect themselves in manufacturing jobs otherwise it will be difficult to stay safe. Not only are manufacturing workers around dangerous machinery; the job also involves repetitive movements with the heavy lifting that can cause a mess in their bodies.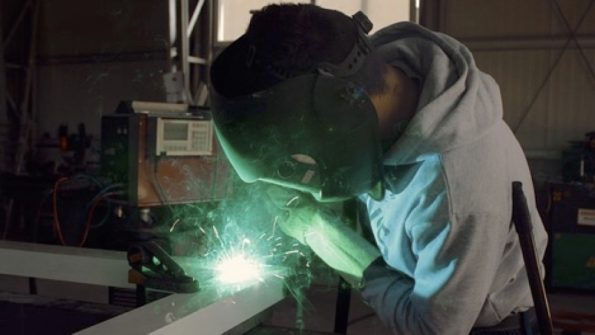 That's why manufacturing workers should get covered for workers' compensation to help pay medical bills, deal with lost wages, and other costs in the event of an accident.
The risks of injury or accidents are faced by workers in the manufacturing sectors, which include: food packaging, cloth manufacturing, car production, steel and metal forging, grain milling, meat processing, among others.
What exactly is causing injuries for manufacturing workers? The following are the top 3 ways manufacturing workers get hurt on the job:
Repetitive Strain or Stress
Repetitive strain or stress arises from repetitive motion. It is a leading cause of injury to manufacturing workers. Manufacturing job involves sitting or standing in the same position for long periods or repeatedly performing the same manual tasks. This puts workers in the manufacturing field to the risk of repetitive stress injuries (RSIs).
When a worker has to perform a task that is not proportional to his or her physical strength, it can cause excess strain, wear and tear on the muscles and tendons of the body. For example, working on an assembly line that requires constant stretching or leaning across the conveyor belt. This likely affects the muscles at the back, arms, and neck.
The body is not supposed to overstretch in an awkward position for long periods – it would create micro-damage to body structures, that in a long time this leads to RSI.
Manufacturing jobs place high precedence on speeding up production, which increases the risk of RSIs for workers. For example, when the demand for poultry is high, plant managers conduct electronic surveillance to ensure workers are keeping up to speed.
When employees are pushed to perform repetitive tasks at speeds without enough breaks, it is a recipe for injury.
Symptoms of repetitive strain injury include:
Stiffness
Pain and tenderness
Soreness or burning sensation
Cramp
Throbbing or achy sensation
Weakness or lack of muscular endurance
These symptoms usually occur gradually; at first, they are noticed when performing a repetitive task.
Inadequate Maintenance
Working with manufacturing equipment requires employees to be properly trained in their safe and responsible use. Workers also expect that the equipment or machinery is in good working condition, and that, and it won't cause harm.
Unfortunately, manufacturing equipment maintenance is at the back of mind of some employers, which leads to improper equipment that causes injury.
Employers have a responsibility to create a maintenance protection plan for all equipment in the factory. They need to create a plan, identify a routine maintenance schedule, and ensure proper maintenance of the equipment is completed accordingly.
Failure to do so risks equipment malfunction, which usually leads to bodily harm on employees.
Any power-operational or electronic equipment that becomes dangerous to use is considered faulty and needs maintenance to be done on it. For example:
Tools: Pneumatic nail guns, meat slicers, and power saws
Industrial machines: power presses, conveyor belts
Vehicle tools: forklifts and PITs
Injuries resulting from faulty equipment can be serious and life-changing, for example; can lead to traumatic brain injuries, amputations, burns from chemical, thermal or electrical, eye injuries, spinal cord injuries, degloving injuries, etc.
A worker is not to be cleared to return to the manufacturing job until he or she has fully recovered or may be allowed to return to light duty or restricted work duty.
Work Fatigue
Too little, poor quality or interrupted sleep over long hours can cause fatigue. Long work hours, extended or irregular shifts expose manufacturing workers to too little, poor quality, or interrupted sleep, which causes fatigue.
The body operates in the sleep/wake cycle, so it is naturally programmed to sleep during the night. Demanding manufacturing job schedules during the night leads to increased fatigue, lack of concentration, and stress.
Working extended hours also leads to prolonged exposure to potential health hazards such as chemicals, noise, etc. Prolonged exposures exceed established permissible limits and violate health standards.
Therefore, manufacturing workers fatigued on the job increases their risk of illnesses and injuries. There is a greater chance of accidents and injury during night shifts compared to day shifts.
Because of fatigue, there is decreased alertness which contributes to errors that lead to industrial disasters.
Sources