For digital marketers, these publications are considered to be the best platform of marketing information. These articles provide awareness, education, and marketing campaign ideas. Digital marketing publications are considered online mediums that provide unbiased information aimed at educating them on the said subject matter by exhibiting certain thought leadership behaviors when it comes to digital marketing trends.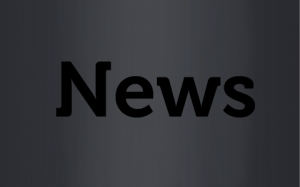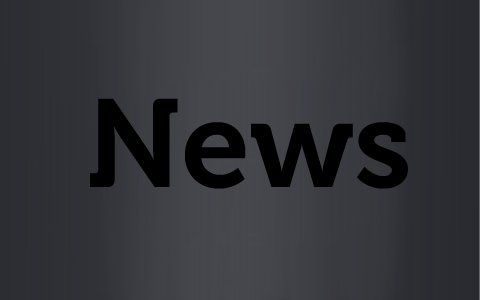 Marketing is constantly evolving with the times as new technology enters the market every year. Digital marketing trends for 2020 will be different from the trends of 2019.  
In order to keep up, digital marketers must follow the best digital marketing publications that will provide up-to-date information.
In that regard, here is the list of my personal top 15 digital marketing publications, in addition to this current one, that all marketers should read.
1: Social Media Examiner
This free daily digital publication provides social media marketers with digital marketing and social media best practices and digital marketing tips.  We suggest you to follow Social Media Examiner on your favorite social channel, as it delivers digital marketing news on Facebook , LinkedIn , YouTube , Twitter, and Pinterest every day.
2: markonmag
marconmag is a free marketing magazine aimed primarily at marketing students. It publishes providing helpful information that guides them on the various types of marketing fields, navigating university courses, internships, and even exchange programs. markonmag is the go-to marketing for students who want to get a head start in their marketing careers.
3: Writing Wildly
In case you haven't heard it yet, content is king. And no one does written content better than the team over at Writing Wildly. It is a platform where you can hire freelance writers from Singapore. Their team consists of a group of professional freelance writers who specialize in niches such as SaaS, food, and travel content. They share amazing tips on content writing that everyone should refer to.
4: Moz 
This digital marketing publication is a free web application that provides digital marketers with insights and analytics about their search engine rankings, links, and keywords.  Moz also provides its users with actionable recommendations for improving organic traffic and click through rates which we suggest you check out before initiating any search engine optimization campaign.
5: Inc.com 
This digital magazine provides digital marketers with digital marketing advice and insights on digital business ideas as well as digital marketing tools for digital marketing campaigns.  In case you haven't visited Inc before, it's a free digital magazine that is full of digital marketing best practices and digital business ideas which you can use to improve your online presence and customer engagement.
6: Forbes
This digital media publication offers its readers content about the ever-changing landscape of digital technology along with profiles of top influencers in the industry .    As every modern marketer must know everything about what's happening in the digital world, we suggest you visit this digital magazine on digital marketing before initiating a new digital marketing campaign.
7: Smashing Magazine
This digital publication is a free digital magazine that provides digital marketers with information about various user experience ( UX ) design techniques and best practices along with Photoshop tips and tricks for designers.  We suggest you follow this digital publication if you are looking to improve the UX of your product or website as it also delivers digital marketing news like social media marketing, SEO , PPC advertising, content marketing and responsive web design twice a week.
8: Digiday
Another popular digital marketing news blog, Digiday covers digital marketing and digital advertising breaking news.  We suggest you follow Digiday on your favorite social channel as it delivers digital marketing news like digital advertising trends, campaign case studies, digital advertising strategy best practices tips, digital PR tips and top digital ad blogs twice a day.
9: Social Media Today 
This digital publication is the one-stop resource for digital marketers looking for everything social media .  Since all major social networks are constantly evolving their features, this blog provides its readers with the latest information about new tools , analytics updates, social media marketing strategies that work well in 2019 along with expert advice from well-known professionals in the industry. Another in this space is Digital Cornerstone, which provides a blog with SEO fundamentals and current trends.
10 : Hootsuite
Since digital marketing campaigns now involve multiple digital platforms, digital marketers require digital tools that help them manage their accounts across multiple digital channels efficiently.  Here you can find digital marketing advice for establishing a solid social media presence along with case studies of successful social media marketing campaigns that you can emulate .
11 : MediaPost
This digital publication is the best place to go if you are looking for information about digital advertising trends and insights, as well as content on the latest technological advancements in digital advertising. This digital publication is the best place to look for digital marketing advice if you are planning to hire digital advertising agencies or invest in digital advertising tools.
12 : ClickZ 
This digital magazine provides a 360-degree view of digital media covering topics about social media marketing , search engine optimization, paid search advertising strategies as well as mobile advertising tips which can help you improve your brand's online presence and drive more traffic to your website from different sources.
13 : BlueGlass
This digital marketing news blog covers digital marketing tips for small businesses along with digital marketing advice for agencies which are looking to expand their digital marketing practices by focusing on mobile advertising , social media advertising, digital PR among other digital marketing tips .
14 : Search Engine Watch
This digital publication is the best place to look for information if your digital strategy involves search engine optimization ( SEO ).   It provides its readers with insightful articles about different aspects of SEO including keyword research, content development , link building, and technical SEO among others .
15 : Marketing Land
If digital marketing strategies like content marketing, digital PR, social media advertising interest you then you must check out articles published on Marketing Land.  The article will also help you understand the difference between google analytics vs universal analytics.  Since digital marketers rely on Google Analytics for digital marketing insights into their digital marketing campaigns, the blog also offers digital marketing advices about using Google Analytics.
So, which digital marketing publication will you read?
As a marketer myself, I understand that it can be very tiring to keep up with ever-evolving marketing trends.
Luckily, I had these digital marketing publications to help me grow in my journey to become a great marketer.
And I hope that these will be helpful to you too!