If you have plans to start a business but do not know where to begin, do not worry too much because you are not alone in this situation. In fact, with the latest economic situation, there is an increasing number of people that have found jobs that they thought never existed at all. Other business owners believe that they can help create jobs that go hand in hand with their goal, which is to run their company and be the boss. To keep you motivated to succeed, here are some essential tips to help you start a business and run it.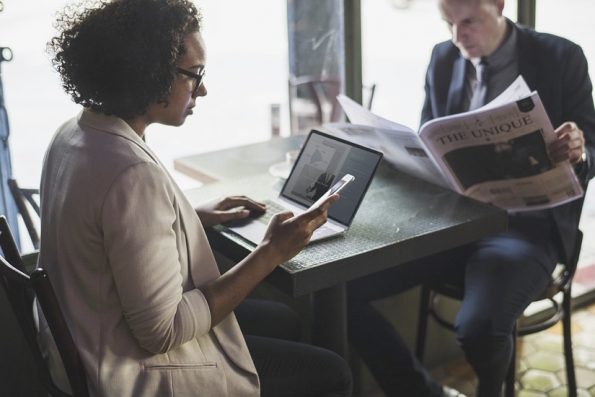 Make the first move
If you are not happy with your current situation, you have to accept the fact that nobody can fix your problems except you. It will not help to put the blame on other people, the poor state of the economy or your family members for your current situation. You have to learn how to accept the fact that you made some poor decisions and should start moving forward. Remember that change can only happen when you make a conscious effort to become better.
Choose the best business that suits you
When you prepare to start a business, you need to give yourself some time to explore different things. You should open your mind and listen to your intuition. Ask yourself, what are the things that can make you happy? What is the purpose of starting a business? What kind of business should you have without losing the drive to give up even during tough times? What skills do you have that can contribute to your future business? These are some questions that need concrete answers before deciding to set up a business.
Create a business and marketing plan
Many newbies fail to plan their business, and it makes it more challenging to market your products. Having a concrete plan gives you clarity, strategies, and direction to your business. Also, seeking help from agencies that offer local SEO services will effectively help list your business in different search engines that can generate more sales.
Another thing that you should do as you prepare to start a business is find out if you have a target market. Ask yourself who and how old are the people that will buy your products. How are you going to price your products and how will they impact the everyday life of customers? Keep in mind that not everyone will like or buy your products; that is why you need to be specific when it comes to building your target market before launching anything.
Find out how much money you have
As a struggling entrepreneur, there are times when you will find it challenging to separate your personal expenses from your business earnings. This type of setup usually leads to more significant problems if you fail to keep track of your financials. It is also best to set up two separate bank accounts making it easier to allocate the appropriate funds.
Before going into business, you have to prepare yourself emotionally, physically, and financially.