A lot of people are starting their own businesses today. With the benefits they can enjoy from this endeavor, there's no question why. Launching your own startup business allows you to enjoy unlimited income potential and a new lifestyle. Since you'll be your own boss, starting your business can also become your ticket to pursue a passion and express yourself better.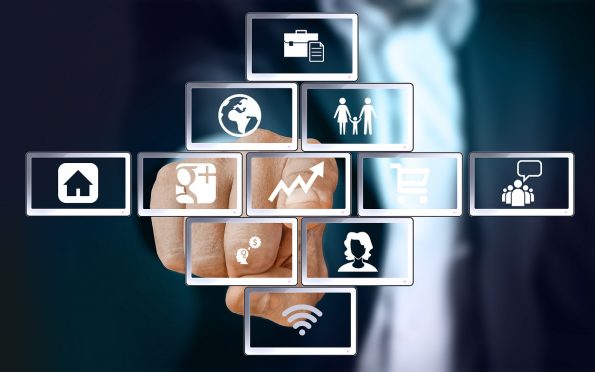 Starting your own business can be very beneficial for your personal and professional growth, but only if you know how to make it succeed. Starting a business without studying any in-depth small business guides will only put money down the drain.
How can you earn profits if you don't have any idea how to make your business successful? Do you think you can attract customers if you don't have any long-term plans in mind?
For you to come up with answers to these questions and ensure that your startup business eventually becomes a success, take note of the following tips:
Create A Robust Business Plan
Having enough financial resources is crucial when you start a business, but this shouldn't be your sole concern. Most importantly, you should have a plan on how your business will operate in the short- and long-term. Diving into entrepreneurship thinking that having sufficient financial resources will help your business survive through the tough times is one of the biggest mistakes people often make.
Thus, before you spend money on your business capital, make sure that you make a robust business plan first. For you to do this, you have to conduct a thorough research about the industry, document all aspects of your business, have a strategic marketing plan in place, and make your offerings adaptable to your customers. You should also have a clear plan for customer retention, talent acquisition, and online marketing.
Choose The Right Business For You
The success of a business doesn't happen overnight. You need to exert time and effort for years to ensure that your business gains customers and profit. This is one of the most obvious reasons why starting a business requires consistency and long-term commitment.
You can continue to exhibit these skills once you choose a business that fits your passions or interests. You'll have the motivation to continue with your efforts for years if you're genuinely interested to see your business grow.
For example, if you're passionate about fashion, starting a business on women's apparel can be appropriate. Opening a startup business on automobiles might help you earn profits, but in the long run, taking a direction that's different from your passions and interests will make it very challenging for you to continue.
Make Sure That There's A Market For You To Sell
There are countless businesses operating in the world today. More often than not, almost all products and services are being offered by different businesses. This status quo will often motivate entrepreneurs, like you, to think out-of-the-box to ensure that their businesses offer unique products and services.
There's nothing really wrong if you plan to take in the same direction. In fact, being innovative can become the reason why your startup business will stand out. But, before you release a product or service to the public, you have to make sure that you actually have a market to sell these to.
One of the biggest mistakes most startups make is to assume that they'll already have a market the moment they enter the business arena. By conducting market research, you won't get to experience this mistake. If you already have an idea of what products and services to sell, assess if there are people who will need these offerings. Once you've confirmed that you have a market, know more by identifying their demographics and budget.
The more you know about your target market, the easier it'll be for you to come up with products and services that fit their needs.
Research Everything About Your Competitors
When it comes to running your business, knowledge is power. Aside from having in-depth knowledge about your customers, you also have to spend a lot of resources to know more about your competitors. You need to identify what kind of businesses they're running and what strategies they're using to attract customers.
What customer retention programs are your competitors using? What do they have that your business doesn't? Conducting competitive research is always essential when you start your business.
Conducting competitive research is a long-term task that'll require you to carefully select customers and directly ask them why they patronize your competitors' business. Or, you can do some secret shopping to determine how the competitors run their businesses. You can also use web audits, free web tools, public records, and business databases to conduct competitive research.
Never Stop Learning
You'll have to master different strategies in different areas of business and management to ensure that yours will become a successful startup business in the future.
But, aside from the technical skills you have to learn during this process, remember that you should always remain open-minded for new learning. The business arena is fast-paced and often changes, you should also do the same.