It might not seem like it, but anyone can buy a business. If you know how to run a company, there's no reason you can't buy one. It's hard work, it requires a certain level of know-how, but it's not the off-limits path to entrepreneurship that it is sometimes presented as by shows like Dragons Den or Shark Tank.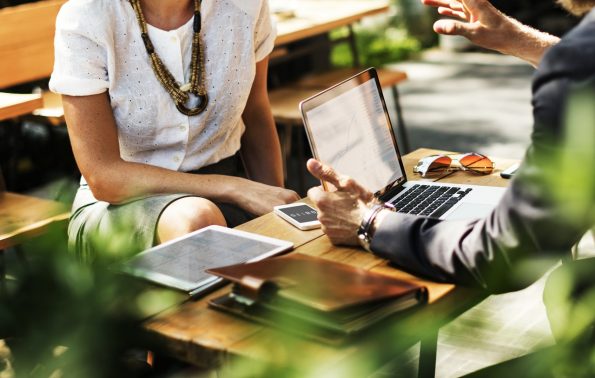 In those television programmes, we see multi-millionaires making multi-million deals with plucky entrepreneurs. However, there's no reason why a plucky entrepreneur can't be on the other side of the deal. You'll need money, but there are ways to acquire that money. You'll need to know what you're doing, but there are ways to learn.
Finding the right business
The bulk of the work behind buying a business involves finding the right business to buy. This doesn't necessarily mean finding a business in an industry you recognise and have experience in. If you made your money running an Italian restaurant, there's no reason why you couldn't acquire a campervan conversion business.

Yes, the two industries are completely different. However, behind the scenes, running a business is running a business. There are a lot of skills which are used in both industries. What's important is that the business has potential.

That said, there are some benefits when you buy a business at least tentatively related to your industry. That same Italian restaurant would benefit from a merger with an olive oil business. In the world of the mega-rich, we see both kinds of business acquisition. Mark Zuckerberg has gone from owner of Facebook to the owner several of the other biggest social networks in the world.

Then, there's Richard Branson. While he started off as the owner of an airline, Virgin has since ventured into internet and TV packages, space programs, savings accounts, and even wine. Branson and Zuckerberg's approach to business may seem radically different, but they are a lot more similar than they seem. Underneath it all, a wine business and a social network business are both businesses.
Getting the cash together
What stops most people from buying another business isn't the idea that they couldn't successfully run two businesses. It's having enough cash to buy a business. Yet, there are ways to get this cash together.

Firstly, you could crowdfund for the money. Like so much else in business, successful crowdfunding requires a knack for pitching a great idea. The difference is that — in this instance — you're pitching to a crowd rather than an individual.

The second thing you can do is get a loan from the bank. This also requires a kind of pitch, because the bank will want to know how and when you intend on paying their money back. However, it's possible to leverage the assets of the business you intend on buying as part of the loan you get from your bank, so bear that in mind.

Asking for help
You'll need all the help you can get in order to buy a business; not just in terms of money, but in terms of sound advice as well. There are plenty of legal experts out there who specialise in helping people to buy and sell businesses.
The legal side involves checking that the business you're buying doesn't owe thousands — or millions — in tax. They'll also want to make sure that you have all of the necessary licenses you need to buy the business. However, knowing exactly what legal hiccups may affect the purchase of your business is difficult, and it's for that exact reason that a legal expert is so important.  
You'll also want to get a financial expert involved, such as an accountant, to check that the business you're buying doesn't have any financial black holes at its centre. Your job is to screen a business for potential. Yet, no matter how much potential a business has, it could still be riddled with financial and legal problems. That's why you need lawyers and accountants at your side.

About the author
Carl Parslow is the Managing Partner of Parslows Jersey, a Jersey-based law firm which provides a wide variety of legal services. Carl specialises in business legal services and has some 20 years of experience working within the legal system in Jersey.