We all know that a recruiting agency's primary goal is to assist job searchers in finding new opportunities while also assisting employers in finding the ideal candidate for available jobs. Unfortunately, few individuals are aware of all the additional advantages of hiring employment firms for your recruiting services using an employer staffing service for their hiring needs.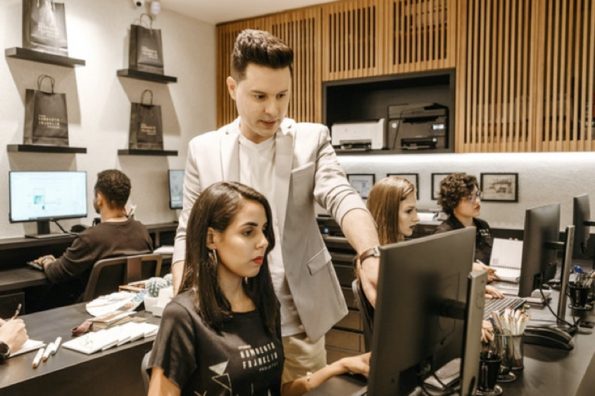 Finding an appropriate person might be challenging at times, just because they are few. If individuals do not declare themselves to be "seriously looking for employment," they are more likely to have a trustworthy, professional recruiter submit application forms on their behalf — making them available to a "skilled workforce" that would otherwise be unavailable.
In-house recruiting is expected to be an extra task and may be stressful for HR or the recruiter if hiring is not a continuous process (e.g. for small companies). Using recruitment agencies to reach groups of highly qualified people, including those who are not currently pursuing new employment, can be the greatest approach for large businesses to get highly trained workers.
So, here are the important things you need to know about recruitment agencies:
1. There Are Specific As Well As General Agencies
You should do your research before choosing a recruiting firm to aid you with the job market, just as you would in any other industry that provides a service to society. It's critical that the advisers you engage with are highly qualified and skilled in matching you to a correct site based on the requirements of the companies and the business culture fit. In the market, employment agencies could be either specialists or generalists.
As they operate only in these areas, specialist agencies have a deeper understanding of your business, the pay, and have relationships with numerous hiring managers. 
Generalists, on the other hand, cover a wide range of occupations and typically have a huge pool of individuals to choose from. However, they frequently lack specialized jobs or higher-level professions that need a certain skill set.
2. You Must Build A Long-Term Relationship
A hiring agency can assist you in not just finding the top individuals, but also in developing an employment strategy to help the firm weather the expected ups and downs. 
Dealing with the proper recruiting services firm gives you the chance to establish a long-term recruitment and hiring partner that genuinely knows your organization. Whether you are searching for part-time or full-time personnel, this is true.
A recruiting firm may also help your company find part-time to full-time staff. The partnership starts with a short-term contract that might progress to a longer-term position.
Your firm gets a personal ability to review a worker's talents while they work on your initiatives throughout that initial trial period. You may also assess how much the person agrees with the culture of your company. Another way a recruiting service may assist your company in avoiding expensive bad hiring is through this method.
3. What Services Do Recruitment Agencies Offer To Job Seekers?
While a recruiting expert may work for an employer, they frequently provide additional services to job searchers
These services are intended to increase a candidate's chances of landing a job and may include the following:
Services for CV writing

Advice on writing a job application

Interview preparation Career advice
These kinds of services may be costly to a candidate, so it's important to inquire if you need assistance in these areas.
Final Words
With the aid of recruiting services, it's never been simpler to save time, find quality applicants, and fill available positions faster. They collaborate with the customers to scope the needs of their positions to identify the main skills and certifications required.
They must have a great reputation in the industries they employ for, as well as experienced recruiters.