There are more than four million small businesses in the UK, and that number continues to grow. Becoming your own manager or boss is one of the most exciting things a person can ever do, but it also carries a host of pressures and tough decisions. If travel of any kind is involved in a startup, either by commuting or travel within working hours to clients, then one might have to make a choice about how to achieve this in the most cost-effective manner.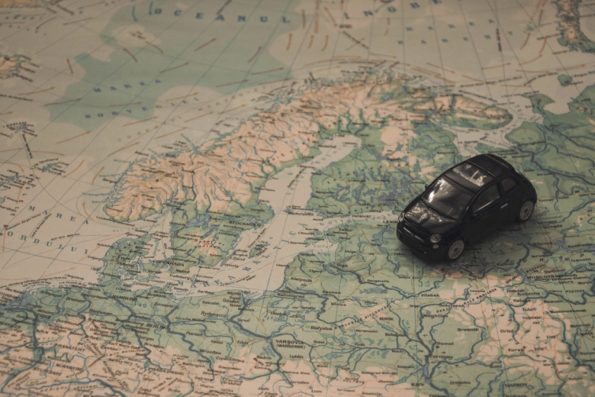 If you don't want to use your own vehicle for any reason, and the costs of using short term hire are not favourable, perhaps leasing (contract hire) presents a better choice. Essentially, leasing a car (or cars) allows you to fund it over a set period of time and miles – you make an initial down payment, and then make a monthly payment that will usually be lower than a standard loan or hire purchase. A typical allowance is 30,000 miles across three years – if agreed, anything over this mileage would lead to a financial penalty.
The cost of the lease reflects the value of the car and its depreciation as it ages, leading to the interesting paradox that those cars that do not depreciate much, such as luxury sedans might actually be cheaper to lease. For a fleet of vehicles that's probably not likely to be relevant to a startup company, but if the founder/CEO wants a nice drive the option is there.
At the end of the spell, you swap the vehicle for another newer and possibly better version, with no hassle of having to sell it. So the decision to lease depends at least partially on whether you're bothered about spending money on an item that you do not own – if this does not bother you, then leasing might be the smart decision. It is also more VAT efficient, a crucial factor for the start-up business.
It all sounds simple, but there is one disadvantage of being a new business; because you may not have established yourself and have no trading record some companies will be less willing to lease out a car. Some companies will offer the facility as they cater for specific start-ups, but you may need to pay an increased initial rental or fee such as several payments up front, or provide indemnity from a director of the company. Weigh up the alternatives and be wary of cancelling a lease hire, as penalty charges may apply.
Another factor to consider is the fair wear and tear conditions of an agreement. Remember that you're going to be handing the car back at the end, so it has to be in fairly good condition, as laid down by the conditions of the contract. Bumps and dents, to be ignored if you own the car, might need to be rectified if you're leasing.
It's simple to understand, and an effective way of saving money while you deal with many other factors that a start up needs. For start-ups that need a fleet of vans, companies such as LeaseVan can advise and help you find the best deal. For those who need a vehicle for a shorter or longer period of time, there is likely to be something available that fits the bill. Finally, for those who want the newest and best models on the market (and even ones that are not released yet) to impress prospective customers and clients without shelling out big money, leasing might be the perfect solution.