The key to good business is to try and make sure that your output is efficient and that your staff are as productive as they can be, without sacrificing on quality. Over the years, one way businesses have been able to ensure this is through the advancements in technology and software, which have given businesses countless productivity tools to work at a better pace, and complete tasks in a far easier and simpler manner.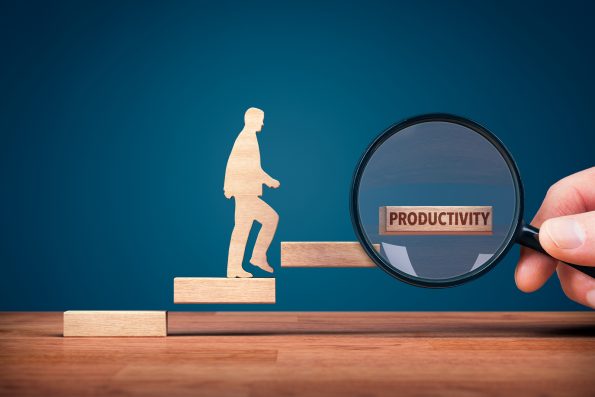 There has been technology created that improves financial management and other services that can make email marketing less of a hassle. In fact, there is a piece of technology out there that can help and improve virtually every aspect of business. Here's a look at some of them that's making business a lot easier.
Financial Management Software
Organizing a business' finances and making sure that it's on top of the books is an essential part of running a business, however, it's also a time-consuming and frankly boring one that can stop a member of staff working on something else more worthwhile. Thankfully, with financial management software, Intuit's Quickbooks being a good option for small business, the strain is taken out of the task.
With this type of software, you are able to automate a lot of aspects of your finances, significantly reducing the amount of time needed to create budgets and financial reports. You can set an automatic payroll and even get the software to work out your taxes for you.
It also provides a useful dashboard that can present key analysis and metrics in an easy to read way, meaning that business leaders and owners can use these metrics to get a better insight into their business's financial strength, allowing them to use these productivity tools will let them make better informed decisions in the future.
Captioning and Transcription Services
Transcription is a necessary yet often overlooked aspect of many businesses as being able to transcribe interviews and meetings and turn those into written files is a great way to back up conversations and information. The problem is that transcription is really hard and time consuming, with many businesses having to hire a designated team member to fulfill the role, which is a lot of hassle and extra expense.
Thankfully, businesses can hire third-party transcription services that will be able to provide all of a business' transcription needs. These services use expert transcribers, meaning that you'll be getting a quality standard of work delivered in a timely manner. These services also use a type of technology called CART captioning that can turn real time speech to text in an instant, meaning that you can boost productivity effortlessly.
Email Software
Email marketing is an important part of digital marketing for a business, as it's a great way to stay connected with previous customers and entice them back to buy again. However, managing emails and creating beautiful email layouts is difficult without the proper productivity tools.
A way that businesses can make it easier for themselves is to use an email marketing software, such as MailChimp. With this software, businesses are able to use templates and customize them so that they can effortlessly create great email content. They're also able to send emails en masse effortlessly through the service, and simply manage their entire email output, making it a good piece of technology to boost marketing potential.
Locking on useful productivity tools can be a key to your startup success.