Contrary to popular belief, team building exercises don't just consist of trust falls and wheelbarrow races.  Team building exercises are great opportunities for your employees to bond and learn important skills, like teamwork, communication, and critical thinking.  Doing team building exercises can also help break the ice between your employees and make them feel more comfortable around each other, which lends to your team's overall success.  Here are a few team building ideas that are guaranteed to increase productivity and get your team excited about work!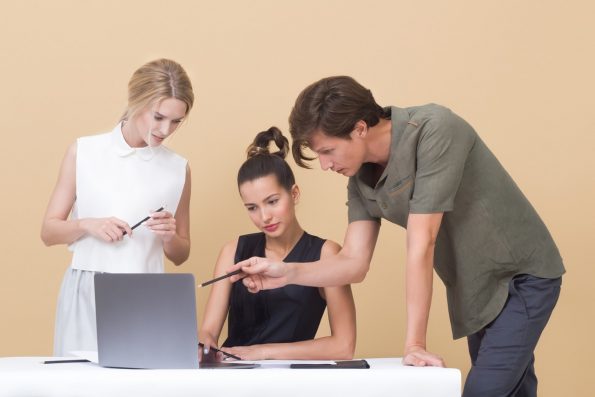 Practice Open Communication
Keeping an open line of communication is an extremely important part of maintaining a healthy work environment. Be sure to set aside time each week to hold a group discussion.  These meetings should be used as an opportunity for your employees to speak up about anything that's on their mind, good or bad. Oftentimes, employees feel that their opinions aren't being heard, and this can lead to feelings of sadness and resentment.  Scheduling designated times to meet with your team and lead an open discussion where each team member has a chance to speak is one of the best team building exercises you can do.
Get Outside
Being cooped up indoors all day can feel mind-numbing, so if the weather permits, consider taking your team outdoors for a day of fun!  Your team probably doesn't get the chance to communicate with each other that much on a typical workday, so getting to mingle outside of the office can help break the ice and facilitate friendships.  If you want to go a step further, you can try taking your team to a local attraction, such as an amusement park, mini golf course, or go-kart track, and treating them to a fun outing.  Being able to take the day off from work and do something fun and exciting will boost your office's overall morale, and your team with thank you.
Additional Efforts
There are countless ways to strengthen your team and boost productivity, from employee recognition days to employee wellness programs.  One popular practice that many companies have started doing is holding exercise classes for the whole office.  Studies show that exercise increases productivity, and breaking up the day with physical activity can be extremely beneficial for your team.  Yoga, zumba, or having an impromptu dance party are all great ways to get your team on their feet and moving.  Many companies also offer gym memberships to their employees, either complimentary or at a discounted rate. Making health and wellness a priority is a great way to increase productivity and bring your team together.
There are countless team building activities you can use to increase productivity and improve the morale of your office, so don't be afraid to try a few until you find one that works for your team!