Regardless of the type of business you run, the last thing you want is for one of your employees or customers to be injured. Not only would you feel terrible, if your liability does not offer enough coverage you could end up having to pay some or all of the compensation out of your own pocket. That could, in turn, lead to your having to fold your business because you have had to sell its assets to pay that bill. There is no doubt that both employee safety and that of your clients is critical to your business.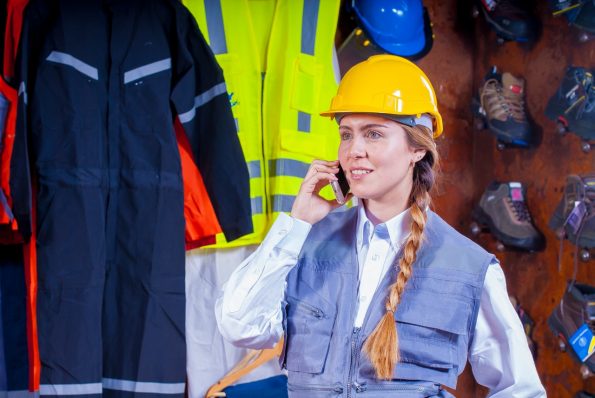 You don't want to have to spend time and money dealing with personal injury lawyers based in Charleston or anywhere else.
Make safety part of your culture
The first step is to make safety a priority. Not something you consider as an afterthought. If you take safety seriously and actively show that you do your employees are more likely to do so too. When you are on the shop floor or working alongside one of your colleagues and notice something that is unsafe, pause and take the necessary action to fix things.
Know and follow the regulations
In most parts of the world, the government has put in place fairly comprehensive health and employee safety legislation. Make sure that you know what it is and follow it to the letter. This will take you a long way towards working as safely as possible.
Actively look for issues
However, you should not leave it at that. You need to be realistic. It is physically impossible for the authorities that make and enforce the regulations to recognise every single danger and legislate accordingly. They simply cannot keep up with the pace at which the world and workplaces change. 
You need to actively look for danger and find ways of mitigating against them. It is good health and safety practice to assess any new process, piece of equipment or product in full. To look at things from a health and safety perspective and ask yourself is this safe? And what could go wrong? 
In many countries, health and employee safety assessments are required by law. Even if they are not our recommendation is that you implement them in your workplace. It really is the best way to keep everyone safe and avoid accidents.
Audit regularly
Simply putting processes in place is not adequate. If you do not monitor what is going on standards will slip. When that happens accidents and personal injuries are inevitable. So, put in place an auditing process and follow it. 
These editable health and employee safety checklists can help you to do this. Just download them and edit them so that they are suitable for use in your workplace.
Record accidents and work to actively learn from those incidents
Should things still go wrong and an accident occurs it is best not to try to cover up what happened. It is far better to be honest about the situation so that you can learn from it. If you cover things up, the chances of things going wrong again are heightened. Make sure you document all employee safety incidents.