Crowdfunding is a still perceived as fairly new phenomenon within the startup scene, yet has swiftly become a serious talking point for entrepreneurs looking to raise investment for the next stages of their company.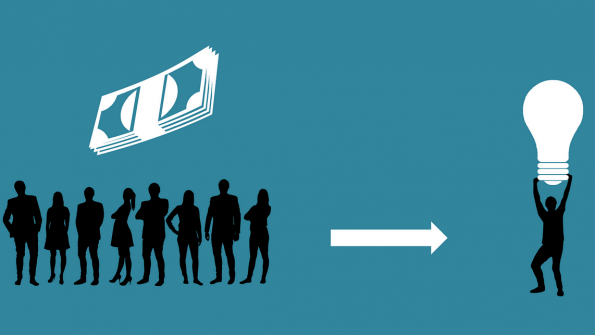 With the crowdfunding industry responsible for raising over $60,000 on an hourly basis globally, many entrepreneurs are starting to recognise crowdfunding platforms as a means to fund their startup while retaining control. And, although raising money is a huge draw, crowdfunding campaigns are a great way to gain interest of traditional VC's and resellers, as they view crowdfunding as a litmus test for what the market wants.
Dynamo's Vice President of North America, Heather Delaney explains why planning is the key to success
Crowdfunding consists of three players:
The project creator who is looking to raise funds for their product/company
Individuals who are willing to front the money for the idea (otherwise known as 'backers')
The platform itself, which acts as a middle man, making introductions between creator and investor
To create a successful crowdfunding campaign there are steps that need to be taken in advance and with caution
Be ready to show the world
This sounds like an obvious first step, however there are brilliant projects that launched on crowdfunding platforms only to flounder and die, due to launching too early.
Although the logic may be to launch the moment you have the idea, in order to beat competitors, you must remember that the average consumer does not understand the design or production process, and if too early, will view your project as 'half-baked' and ignore it.
Because of the ever growing idea that crowdfunding is fast becoming a pre-order site, you will find more success the closer the product is to completion.
Decide on the platform – equity funding vs. rewards
Crowdfunding is far larger than any startup can imagine.
Your decision needs to begin with whether you are willing to launch a rewards-based or equity campaign, as this alone will narrow down the platform you should launch on.
Equity crowdfunding allows you to raise investment in a manner that members of the public receive equity in the resulting company. There are various platforms allowing equity crowdfunding such as Seedrs and CrowdCube, but it is best to look at the audience you are targeting, as you will find they are territory specific if going after a specific audience.
Rewards-based crowdfunding is generally the popular option thanks to platforms Kickstarter and Indiegogo, due to the sheer amount of highly successful projects they funded in recent years. Because of the popularity of rewards-based projects, more focused platforms have been created for anything from student loans and software, to charity and healthcare.
When reviewing the platforms you should check what other products have launched and the fees required to pay the platform.
Preparation
The most successful campaigns have one thing in common: Preparation.
The outcome of your crowdfunding campaign is dependent on the amount of work you complete ahead of launch and whether you have successfully planned the steps required.
This means that if you're creating a physical product you have already lined up production and manufacturing, understand the costs of various designers and shipping, and lastly your timelines are as close to perfect as possible. Because of this, it is a good idea to push out the delivery time later in the year to give yourself the wiggle room in case there are any delays. The crowdfunding community trust that you have done the legwork and are being open and honest with them – so under promise and over deliver!
Planning ahead
When deciding your launch date it is good to take a look at the calendar and understand what else is happening within your industry. There is nothing worse than launching a product at the same time as Apple announcing their next big product as you can be sure the news agenda will focus on them over you.
Once you have picked your launch date, make sure you give any press, friends and family a heads up so that they are ready to champion the cause – it's simple, but having advocates is important when launching from a project from scratch.
Communicate with your community
Now that your crowdfunding campaign is live, it is essential that you communicate with your backers on an individual basis as each person is a key ally. They are the community who believed in you from the beginning and will become firm supporters of the product, and the brand in the future.
Good communication on the platform not only keeps backers informed on progress, but also shows them you are able to execute giving you a higher likelihood the project will be shared with their various friends and family.
Managing your social channels in the most affective way, is also key to communicating with your community. This means sharing live updates, links, images of your team and anything you would think they'll find interesting and engaging. You can use Twitter and Facebook to target your key audience, as well as grow your channels, especially when first starting a new campaign.
One final word of advice
By preparing your campaign in the weeks and months ahead of launch, you will find a the crowdfunding experience a far more enjoyable one where you can connect to fans, build relationships and raise the funds you need to be successful.