Digital marketing now accounts for 60 percent of marketing campaigns. With such a surge in digital preferences, it can be easy to assume that the days of traditional marketing are over. However, traditional marketing still carries a loyal following. Approximately 13 percent of marketers rely heavily on traditional marketing, adamant that it produces better results than digital methods. While the shift in consumer buying has accelerated towards digital marketing, there is a lot to be said about the effectiveness of traditional marketing in today's world. Digital marketing can be more expansive, but promotional products can attract business and create a lasting impression. While each method has its pros and drawbacks, relying solely on one means a startup is leaving itself vulnerable to its pitfalls. A better and more comprehensive approach is to find the perfect balance between the two – for your business, its customers, and your goals.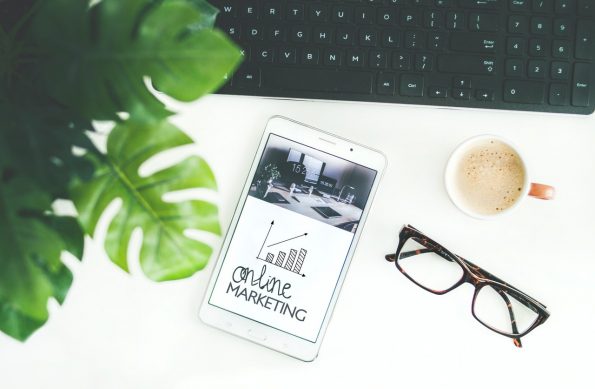 Why Combining Traditional And Digital Marketing Is The Best Approach
It is often thought that traditional and digital marketing compete with each other. Contrary to that belief, each method is meant to complement the other. Traditional marketing tools like billboard ads are known for their high success rates. But they also narrow down your marketing reach to Americans aged 30-49. Adding a digital element to your traditional marketing expands your market reach, which in turn means widened target audience and maximum exposure.
Combining the two can also be a good way for startups to keep their marketing budget under control. For a new business, budgets may be tight. Digital marketing tactics like social media ads can be a lower-cost addition to your marketing arsenal. Similarly, promotional radio spots can come cheaply, but still, ensure you get your marketing message out there. Remember, the more places your marketing campaigns are seen, the more potential for visibility and action you achieve.
Use Traditional Marketing Ads To Drive Social And Website Traffic
Different target audiences will have their own preferences. For instance, younger audiences are more digitally savvy. However, older or particular niche markets may prefer print marketing campaigns. The trick is to align them to feed off each other. A good example is when you are printing flyers to promote your new business. These could refer to additional information about the product range, additional services, or even customer consultations done via website chatbots or social media consultations.
Personalize Your Marketing Campaigns According To Demographics
For a combined approach to be successful, businesses need to select the right marketing channels. This is best done using your target audience's demographics, your location, and your goals. Having the right marketing mix can look very different for each business, but looking at your competitors can give you a good idea of where to start. For instance, one tactic for combining traditional and digital marketing can be to combine magazine and digital content.
Alternatively, new businesses can combine radio and streaming ads. According to statistics for 2019, 92 percent of adults in the U.S. listened to the radio at least once a week. Further examination revealed that the highest reach was amongst the 35 to 49-year-old age bracket. On the other hand, 70 percent of those aged 18 to 34 years old currently subscribe to a streaming service. If you are looking to keep costs low for your marketing, radio spots can be cheap or sometimes free.
Integrate Your Digital Marketing To Fuel A Multichannel Sales Approach
Combining your digital and traditional marketing efforts centers around understanding the customer's relationship between in-store and online behavior. After all, while customers are visiting brick-and-mortar stores, 82 percent of them still look up reviews and further information while shopping in the store. Increased online research on in-store purchases shows a strong correlation between in-store purchases and online buying behavior – and the customer's rising demand for a smooth transition between the two. So, while you can target a specific target audience online with an ad in a magazine or storefront, adding a call to action to continue their purchase online (or vice versa) can maximize marketing exposure.
If done right, traditional and digital marketing can balance each other out very well for a startup. While it may seem lucrative to get swept away with newer digital methods, letting them replace traditional marketing methods puts you at risk of eliminating key markets and customers. Instead, finding the perfect balance between the two means your startup can stand out in the marketing game all around.